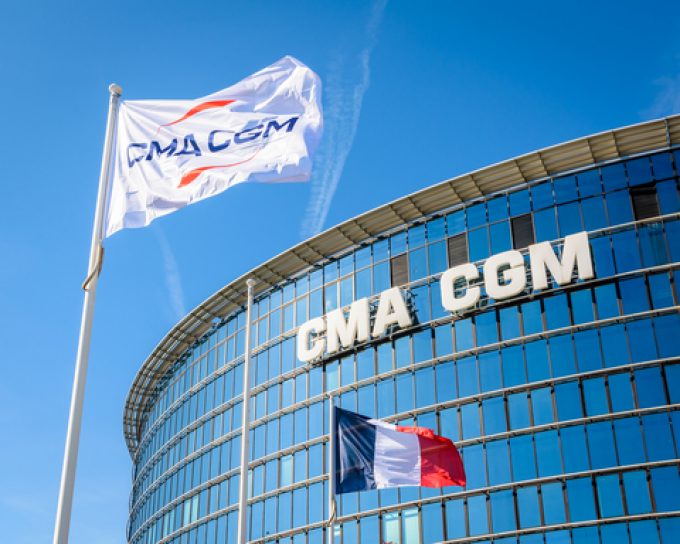 Observers have suggested that CMA CGM's seemingly patriotic gesture last month to lower domestic ocean freight rates was merely a pre-emptive move to offset the possibility of the French government introducing a windfall tax on 'super' profits.
CMA CGM will introduce a €500 reduction per container on all imports for its major retailer customers in France and its overseas territories for a year from 1 August, 'to support the purchasing power of French households against a backdrop of rising inflation'.
But a more cynical view is gaining traction in France, where there is growing disquiet that some of the nation's leading businesses have prospered considerably from the disruption to global trade and international supply chains triggered by Covid-19, as well as the economic upheaval caused by the war in Ukraine.
The company said it was essential that retailers supported the measure in their own pricing to maximise the impact and ensure an effective reduction in consumer prices, adding it "represents a reduction of nearly 10% in freight rates".
The move ensured CMA CGM  was onside with economy minister Bruno Le Maire's appeal to large groups that they "share the burden of inflation".
However, the Marseille-based group's favourable tax treatment has now come under the spotlight.
Last year, it made profits of €16bn ($16.3bn), a tenfold increase on the previous year. However, the tax it paid, €325m, was only a multiple of three, because the company was not taxed on turnover, but on its net tonnage.
In the first quarter of the current year, CMA CGM posted a net profit of $7.2bn, again surpassing its major ocean freight rivals.
Speaking on French TV channel France 2's evening news recently, Philippe Delebecque, president of the French Maritime Law Association, said:  "The [tax] provision in favour of French shipowners benefits about 70% of operators in the sector globally, be they in Japan or Hong Kong or wherever. So this measure is not specific to France. It's been a way of levelling the playing field in the sector".
French maritime transport publication Le Journal de la Marine Marchande calculates that the three European shipowners which benefited from the tonnage tax, had tax rates between 0.7% and 3.7% in 2021, whereas they would have been 25 to 30 times higher if they had been subject to the ordinary corporate tax regime.
The question of taxing super profits divides French MPs. The far right Rassemblement National party wants to propose a tax on 'windfall' gains, levied at a rate of two-thirds of the amount. However, the party of French president Emmanuel Macron, Renaissance, is afraid that this would affect France's competitiveness.
Meanwhile questions have been raised about the legality of CMA CGM's freight rate discount, and whether it contravenes EU competition rules.
No one has been available to comment at the French shipping line. However, in response to questions from The Loadstar, a spokesperson for France's Economy Ministry appeared to dismiss 'legality' claims. 
"Ocean freight prices, like most prices in a market economy, are free to move both up and down."
A spokesperson for the EC "could not comment" on whether the move by CMA CGM  was being examined with regard to its conformity with EU competition regulations.
"The commission is aware and is monitoring the developments in the freight market as it does in other types of market as well. I'm afraid we cannot be more specific at this stage, " The Loadstar was told.
CMA CGM's rivals were quizzed on the rate discount and whether they were planning something similar.  A spokesperson for Maersk said: "We do not comment on competitors' or other carriers' business models or product offers."
A Hapag-Lloyd spokesperson said the shipping line had no plans to emulate CMA CGM's price rebate.