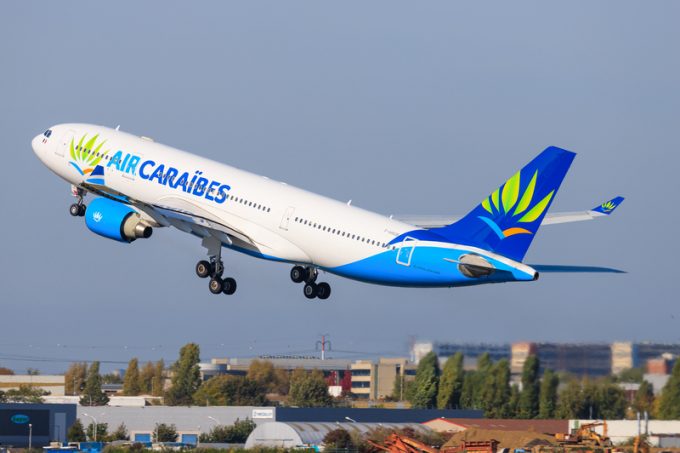 CMA CGM has entered the air freight transport sector, agreeing to purchase a 30% stake in France-based Groupe Dubreuil Aéro.
CMA CGM will inject €50m ($58m) into Groupe Dubreuil Aéro's share capital, providing the deal is cleared by regulatory authorities, and will take two seats on its board.
The two companies said the investment was prompted by Groupe Dubreuil Aéro's need to expand its freight business, following the collapse of passenger numbers since the onset of the pandemic.
Groupe Dubreuil Aéro owns two airlines – Air Caraïbes and French Bee, with a combined fleet of 14 long-haul aircraft, including eight Airbus 350s, and its air freight operations are managed by subsidiary Hi Line Cargo.
They said: "The partnership occurs in the context of Covid-19 pandemic. Groupe Dubreuil Aéro and the CMA CGM group are both already present throughout the overseas territories. Through their cooperation, they aim at supporting and enhancing economic development in Guadeloupe, Martinique, Guyana, Reunion and Polynesia.
"The synergy between the CMA CGM group and Groupe Dubreuil Aéro will notably enable CMA CGM to offer its clients services that are complementary to ocean freight, while keeping a hold on the transport chain in markets served by both groups."
Groupe Dubreuil Aéro chairman Jean-Paul Dubreuil added: "I am delighted that CMA CGM has acquired a stake in our capital, which gives us the opportunity not only to strengthen the group's equity capital with the support of a very fine French family company, but also to look forward more confidently to the turbulent period that the air transport sector is going through, by preparing for the rebound and future growth of the division."
CMA CGM chairman and chief executive Rodolphe Saadé added: "The acquisition of this stake will enable the CMA CGM group to strengthen its position in air freight."