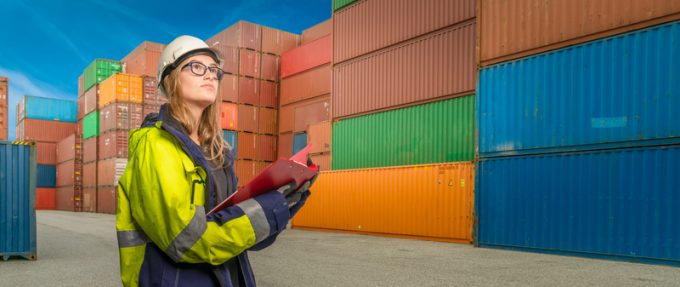 The current acute shortage of boxes on many tradelanes has exposed the lack of investment by carriers in their container fleets.
Drewry estimates that by the end of the year the global stock of containers will be 42.4 million teu, down 1% on 2019.
In comparison, Alphaliner expects the containership fleet to have grown by 3.5%, to reach capacity of 24.05m teu.
Slow-steaming and the 'new normal' of port congestion has considerably extended the time needed to recycle equipment. The latest reports coming into The Loadstar reflect equipment shortages at every main Chinese port.
With just a few exceptions, every carrier has been impacted, with the crisis now extending beyond the popular 40ft high-cube containers to all other types of boxes.
And with carriers' priority on positioning empty equipment back to Asia, to take advantage of skyrocketing freight rates on headhaul legs, exporters in the US and Europe are severely challenged by the dwindling number of service options open to them.
Indeed, the US Federal Maritime Commission (FMC) is investigating the actions of carriers in refusing bookings from the American agricultural industry, thereby "shutting them out of global markets".
Carriers are happy to forfeit the backhaul freights in order to have their equipment available back in Asia unencumbered by cargo loading and discharge delays.
And the lack of investment in containers by carriers, rather than their blinkered focus on ordering ultra-large ships, appears to be at the root of the problem.
"There has been under-investment in new containers until very recently," Simon Heaney, senior manager supply chain research at Drewry told The Loadstar."The unexpected surge in demand has placed incredible stress on the supply chain and caused unavoidable bottlenecks.
"There is no easy fix, unfortunately. New containers are being added – manufacturers are full until March – but unless the other problems are fixed, many of those too will get stuck in the system," he added.
An industry liner source told The Loadstar internal procurement requests had been "batted away".
"The cost stranglehold has been very tight for years and requests to purchase new boxes have been put at the bottom of the list," he said. "All we were told was that we had to be more efficient with our container control and, in exceptional circumstances, we might get the green light to take more boxes on lease."
Carriers have moved towards leasing containers in recent years, they now account for over 50% of the global fleet and only one-third of new containers being purchased by carriers in the past five years.
The leasing option is favoured by many carriers due to the flexibility it affords them as a just-in-time policy, as well as the reduced storage and positioning costs it offers to lines relentlessly trying to cut unit costs.
However, with leasing companies fully committed, carriers will need to revisit their strategy on their container fleets or risk losing market share to rivals that have a greater availability of equipment.