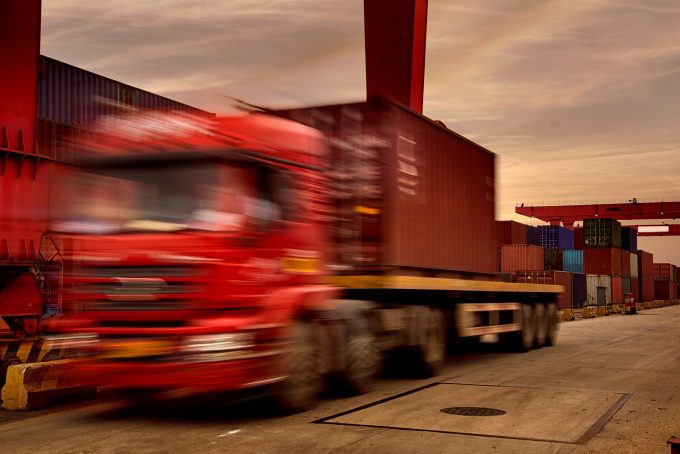 Rising fuel prices and strikes have hit China's truck market.
Truckers across the country have staged mass protests and refused to work over the weekend.
They claim transport fees are no longer sustainable in the face of rising fuel costs.
An anonymous social media post said: "We can't take it anymore, we have no choice but to stand together."
It added: "We won't starve to death if we don't work for a few days, but we will certainly not survive with the ridiculously low transport fees we are being paid."
The message called on the country's 30 million drivers to join the strike and threatened to "smash the vehicle" of any who refused to participate.
In the past four days, strikes have been recorded in Anhui, Chongqing, Guizhou, Henan, Hubei, Jiangxi, Shandong, Shanghai, Sichuan, and Zhejiang.
One striking driver told Radio Free Asia on Monday the protests were also linked to a rising sense of job insecurity, exacerbated by the introduction of bidding systems for loads.
"Have you heard of Yun Man Man? It's a logistics app, and recently they introduced a bidding system, which means that they will definitely pick the cheapest bid," said the driver.
"People will be forced to keep cutting their haulage fee, which is negative competition, [and] that was what triggered [the strike]."
Another said costs were far outweighing potential earnings, adding his income had dropped more than $6,000 in the past "few years". He said he would rather "jump off a building" than get into trucking today.
Spokesperson for labour watchdog China Labour Bulletin (CLB) Geoff Crothall said that while protests had occurred in the past he "could not recall" one of a similar scale.
In the past 12 months, fuel costs have increased by some 8.5% and while the government has yet to issue any official communication on the issue, it reportedly cut prices by about $20 on Friday.
The CLB suggested a membership recruitment drive by the All-China Federation of Trade Unions (ACFTU) earlier this year indicated some awareness of potential issues linked to rising costs.
"In April, the ACFTU especially targeted the logistics and transportation sector," it said in a statement. "This was an indication the official union was completely aware of potential labour relations conflict areas in China's fast-evolving economy, but evidently that was not enough to prevent the strikes."