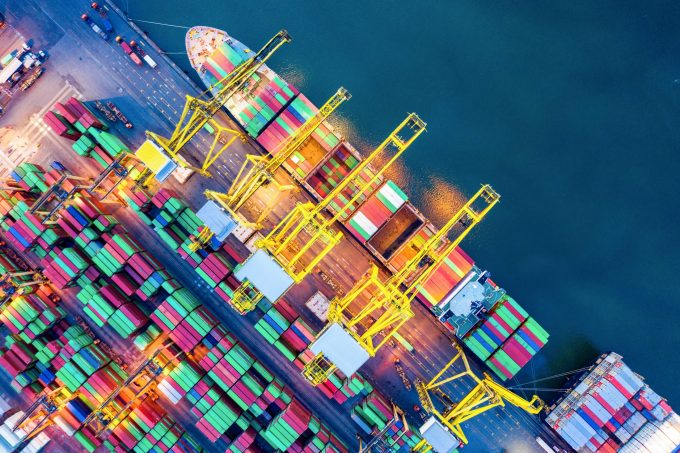 Chinese logistics group De Well is seeking a listing of one of its entities on the Hong Kong Stock Exchange.
Cayman Islands-incorporated De Well Holdings is part of the group founded by former Cosco employees Yang Shi and his wife, Cheng Fang, with De Well International Freight Forwarding (Shanghai) in 1992.
The De Well Holdings prospectus, filed last week, gave no timeframe for the listing, which aims to raise funds for business expansion. Citi and China International Capital Corporation are joint bookrunners, but no fundraising target was disclosed.
The founding family retains a 64.09% stake in De Well Holdings through DW Management, with Cainiao, the logistics arm of Chinese e-commerce group Alibaba, the company's second-largest stakeholder, with 29.5%. Cainiao had bought into De Well in September, five months after its incorporation.
The unprecedented spike in container freight rates saw the De Well group's revenue tripling year on year in 2021, to $1.13bn, making it the largest Chinese end-to-end cross-border supply chain solution provider in the Asia-North America tradelanes in terms of revenue. Net profit was up 33%, to $9.73m.
Ocean freight volumes, dominated by transpacific cargo, totalled 186,862 teu last year, up from 165,999 teu in 2020. Air freight volumes increased to 7,862 tonnes from 6,009 tonnes in 2020. To support this business, De Well operates six container depots in Shanghai and 10 warehouses across the US and China.
In December 2021, De Well acquired a 70% stake in US freight forwarder ELC Group for $28m to boost its air logistics capacity.
De Well is not the only company in the container shipping sector looking to turn to the capital markets. China United Lines has applied for a Hong Kong IPO, while TS Lines boss Chen Te-sheng said the company hoped to be listed in Hong Kong this year.