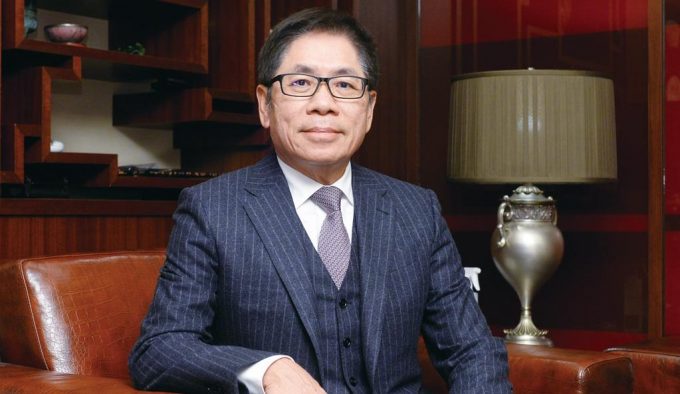 The chairman of Taiwanese intra-Asia carrier TS Lines, Chen Te-sheng, has confirmed that the carrier plans an IPO, probably in Hong Kong, next year.
A general manager at Wan Hai Lines before establishing TS Lines in 2001, Mr Chen said the timing was right for a listing, with the company set to post its best-ever results this year.
TS Lines reported a $394.12m net profit for H1 21 this week – exceeding its initial full-year target of $358m.
Mr Chen, who now expects a full-year profit of $900m, said fleet expansion plans were progressing smoothly, with TS Lines ordering newbuildings and acquiring second-hand ships to increase the number of owned vessels.
Last month, TS Lines ordered six 1,100 teu ships from Fujian Mawei Shipbuilding, adding to earlier orders of four 7,000 teu ships at Shanghai Waigaoqiao Shipbuilding and five 1,900 teu vessels at CSSC Huangpu Wenchong Shipbuilding. It is also awaiting delivery of a 2,700 teu ship, TS Hochiminh from Wenchong later this year.
TS Lines operates 47 ships, 24 owned and 23 chartered, and since mid-2020 has bought 14 vessels. TS Lines is now the 21st largest liner operator, with total capacity of 93,384 teu.
Expecting 20 new ships to join the fleet between next year and 2024, Mr Chen calculated that the line's owned capacity will be around 119,000 teu in 2024. The 7,000 teu ships are expected to be assigned to Persian Gulf and South Asia services.
Mr Chen said that, due to serious Covid-related bottlenecks in Vietnam, cargo volumes from the South-east Asia fell by around 50% in the third quarter. In response, TS Lines redeployed 2,700 teu ships from Vietnam services to Australian lanes, as Asia-Australia rates have risen to $4,000/teu from $1,500 in June. Rates are expected to jump again, ahead of China's Golden Week holiday on 1 October.
Mr Chen said,  "At present, ports in South-east Asia, including the Philippines, Vietnam, Thailand and Malaysia, are congested due to Covid-19. The decline in freight rates in Vietnam, especially Ho Chi Minh City, is more pronounced, but things will gradually return to normal this month, as the government is controlling the situation."