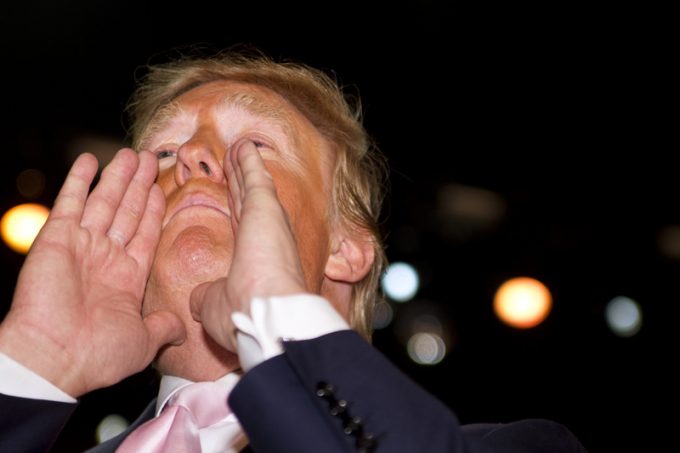 As carriers and cargo owners on the transpacific trade continue to weigh the effects of the recent decision by Donald Trump to increase tariffs on a range of Chinese exports, new analysis from Drewry suggests volumes between China and the US a could fall precipitously.
"Based on previous impact analysis, Drewry calculates that a 10% increase in US import prices of goods from China results in a 6% decline in teu volume from China to the US over time, holding all other factors constant.
"With tariffs of 25%, the potential teu contraction would be around 15% for that leg alone," it said in a research note yesterday.
Despite the fact that shipping lines reaped the unexpected bonus of the front-loading phenomenon last year as shippers sought to beat the previous round of tariffs, Drewry said they were unlikely to experience a repeat this year.
"Carriers and cargo owners are caught in the cross-hairs, the unpredictability making it almost impossible to second-guess the best approach to minimise the damage.
"Shipping lines operating in the transpacific fared well out of the chaos last year as, despite some operational challenges, they benefited from rapidly escalating freight rates as shipments were front-loaded to beat tariff deadlines.
"It is unlikely they will be beneficiaries this time around. Containerised goods were less exposed to the extra duties last year, mostly residing in the second tranche at 10% and virtually offset by a devaluation of the Chinese currency, meaning that demand for Chinese goods moved in containers continued to rise.
"That would not be the case if the tariff blanket rises to 25% for all goods; some reduction in demand has to follow," it added.
Last week, Maersk Line chief executive Soren Skou estimated that the trade war will wipe 1% off global container volume growth this year, dragging down previous forecasts, and although Drewry conceded that some exports out of the China would find their way to the US via alternative sourcing countries, these would be unlikely to make up the shortfall.
"If exporting directly from China becomes uncomfortably expensive for the US importer, they may consider re-routing products through Taiwan, Vietnam or some other place where final assembly could take place.
"These goods could then be shipped to the US, avoiding the tariffs.
"Therefore, some trade substitution will keep a portion of the trade within the transpacific market, but these far smaller markets cannot replicate what China does quickly or cheaply," it said.