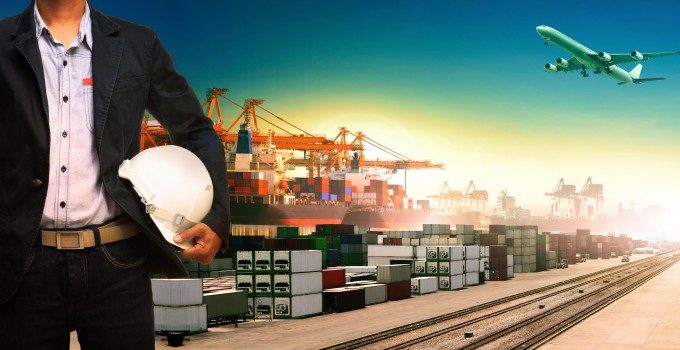 CH Robinson is to "aggressively grow" in global forwarding and is set to expand in Europe and Asia, possibly through M&A.
As it released first-quarter results showing net income up 11.7% to $119m, it said developing its global network was a "strategic imperative".
CEO John Wiehoff told analysts: "While we're proud of our global footprint … we also acknowledge that it's a significant growth opportunity for us to expand.
"We have plans to open offices in Europe and Asia that will expand our geographic footprint. There are other parts of the world, where we don't have a presence and work through agents, that we think we can continue to grow, as well as optimising."
He added: "Our approach to the marketplace is to aggressively look at M&A opportunities."
But CFO Andrew Clarke said acquisitions would have to fit culturally.
"The areas in which we look to continue to invest in are where we think combining companies and cultures makes sense – global forwarding, Europe and managed services all present interesting opportunities.
"The filters we use to evaluate deals are pretty rigorous and, as a result, we end up passing on a pretty high percentage."
An expanded network would boost global forwarding, which Mr Wiehoff said the company was "very excited about".
"The pipeline looks very good, and we think we have a lot of upside there. The customer contracts and relationships are also longer term than in the freight business."
The forwarding division saw net revenue increase 8.3% to some $877m, as it grew its customer base through cross-selling with its strong surface transport services.
"We continue to aggressively grow volume and margin, particularly with new customer wins, which means adding market share because business with our existing customers is flat," explained Mr Clarke. "Some of the new customer wins are the result of cross-selling… We're quoting rates to remain competitive in that marketplace."
Both air and ocean showed some impact of last year's first quarter, which included the US west coast port slowdown.
In ocean freight, net revenue grew nearly 17% to $58.6m with volumes up 8%. Air, despite a growth in shipments of 13%, saw net revenue fall 10.8% to $18.4m, as a result of "significantly lower pricing versus last year's first quarter". Customs net revenue fell 4.5%.
Overall, the company saw revenue in the first quarter decline 6.9% to $3bn as it was impacted by low fuel prices and "decline in the pricing of most of our services", said Mr Wiehoff.
CH Robinson's transportation division, which includes truckload and forwarding, saw turnover fall 7.9% to $2.7bn, but net revenue increased 7.9% to $534m.
Overcapacity in the trucking market had led to lower pricing, but truckload saw net revenue rise 7.8%, while North American volumes grew 4%. Volume growth came from contractual business, which was up double-digits, but transactional volume was down double digits.
"The spot market environment was tepid in the latter part of March, and that trend has continued during the first few weeks of April," said Mr Clarke.
He said he was "very happy with the results in our less-than-truckload business, with net revenues increasing 6.9% and volumes increasing 10%".
Intermodal revenue fell 11.9%, with volumes down 13%.
"Results have been challenging for the past several quarters as market conditions have lessened the demand for rail services amongst our customer portfolio," explained Mr Clarke.
"We had approximately 2,000 customers in our intermodal business in the first quarter, compared with nearly 2,500 last year. Most of these lost customers were transactional shippers, as our business with our larger customers remained steady."
The company was also impacted by increased bid activity by shippers – "normal behaviour in a soft market" – but it believed "the lion's share" of that had now passed.
CH Robinson's acquisition of Freightquote boosted its LTL business, and helped it win more business from small shippers. Mr Clarke said: "That e-commerce phase is growing obviously at a very rapid pace, and we're participating in it and helping our customers consolidate their freight…and move it in and out of LTL networks."
He added that CH Robinson would bring out an enhanced release of its carrier mobile app this year.
For the full results, please go here; the webcast is here; and for a transcript of the earnings call, go to Seeking Alpha.