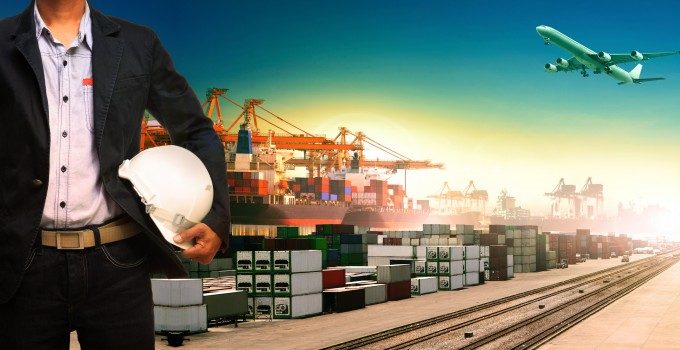 Shippers visiting the Multimodal event in Birmingham this week were anxious to access the three ocean carrier stands to discuss ways to better secure their supply chains.
It was a welcome return to some form of normality and, for some shippers, the first opportunity to have a face-to-face discussion with their carriers.
One NVOCC told The Loadstar after he had left a carrier stand that "I felt better for getting things off my chest".
He added: "Unfortunately, we don't get much joy from them over the phone or via email, and it was good to at least discuss with a real person the serious problems we, and our customers, are experiencing, so that at least they could have that as a takeaway back to their offices."
Another forwarder said a customer was only just receiving his containers of garden furniture, and another had "given up" on receiving his consignment of advent calendars in time for Christmas.
Nevertheless, the resilience of the forwarding industry shone through at the event, with several contacts telling The Loadstar of proactive actions they had taken to mitigate delays for their clients.
Meanwhile, shippers in the UK, as well as in the Le Havre-Hamburg range of container hub ports, face further supply chain disruption as the three shipping line alliances omit more calls.
"The big alliances are increasingly adjusting their service rotations in North Europe to limit the number of calls for certain ships, or even for complete Far East-North Europe loops," said Alphaliner.
MSC has advised its customers it will omit the Felixstowe call on its Condor service and Maersk's AE7 loop until the end of the year, saying: "Due to ongoing congestion issues at Felixstowe, we will be calling at Wilhelmshaven instead."
The switch to the German port will commence with the 16,652 teu MSC New York, which was scheduled to arrive at Felixstowe in early November. Its cargo bound for Felixstowe "will be routed via s shuttle service from Antwerp", said MSC.
However, the Belgium container hub is also heavily congested. According to another advisory from MSC, the 2M's Griffin/AE55 loop will continue to omit its scheduled call at Antwerp "as the situation has not improved".
The carrier said it would continue to combine the Antwerp call on its Lion and Maersk's AE6 service and, additionally, omit the Le Havre call for its next four sailings.
Maersk said this week: "Our plan is then to move the containers via smaller vessels to their intended destinations."
The other two alliances are also rationalising North European port calls in their desire to return ships to Asia faster. A recent Alphaliner survey revealed Asia-North Europe round-trips were taking an average of 18 days longer.
But with feeder companies unable to secure additional tonnage to provide ad-hoc services, carriers are being obliged to commandeer ships from their secondary trades to operate shuttle relays.