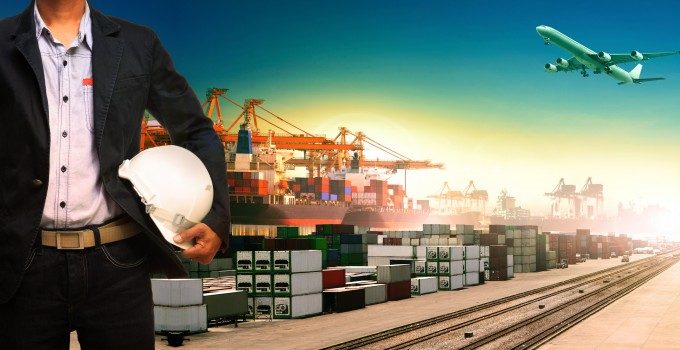 Storms barrelling in across North Europe last weekend caused container terminals to halt operations for long periods, adding to ocean carrier vessel schedule delays.
According to a Maersk customer advisory, between Thursday 17 and Sunday 20 February, operations were suspended for an average of 72 hours across its network of North European ports.
"This has caused further disruptions at the terminals and a backlog of vessels waiting to berth," said Maersk, adding it was now focusing on recovering the delays to vessel schedules and "working relentlessly to alleviate the knock-on effects".
The Loadstar understands that 2M partners Maersk and MSC will look to omit some onward North European port calls to claw back some of the lost time and relay overlanded cargo via feeders. But, ultimately, the most impacted loops will only be able to see a return to pro-forma schedules by blanking the next advertised sailing of the vessel.
The Ocean and THE alliances will also be obliged to skip port calls and consider voiding subsequent voyages of their ships.
The storm delays in North Europe will add more pressure to the supply chain and delay the hope of "normalisation" to the Asia-North Europe tradelane further.
Meanwhile, the 2M partners are also struggling to manage scheduling delays on their Asia-Mediterranean loops.
"The unprecedented situation of severe port congestion globally continues to result in an accumulation of delays across several services," said Maersk, adding that the accumulated delays had resulted in significant gaps in departures from Asia of "more than seven days".
As a consequence, both Maersk and MSC have effectively decided to "slide" the sailings of two loops by amending voyage numbers to match the actual departure dates. The services in question are the Maersk/MSC AE15/Tiger and AE12/ Phoenix loops in weeks 14 and 15, at the beginning of April, which will now depart a week later.
Elsewhere, on the transpacific, the slight easing of delays for vessels waiting to berth on the US west coast has come at the expense of increased delays for ships awaiting berths and labour on the east coast, as carriers divert more capacity to the hitherto less-congested gateways.
Hapag-Lloyd said today that THE Alliance had decided to temporarily omit the port of Charleston on the VSA's EC4 Loop 4 service, "due to the extended waiting times for berthing and operating vessels" at the port. The carrier said that, starting from the sailing of the YM Witness from China in early March, the omission of Charleston "is expected to continue for five consecutive voyages".
Last week, Hamburg Süd reported vessel berthing delays at Charleston of 6-11 days, "due to high import volume and labour shortages".
According to eeSea data, the EC4 loop deploys twelve 13,500-14,080 teu vessels on a pro forma 84-day round-trip. HMM is a slot charterer, not a vessel provider, on the loop.