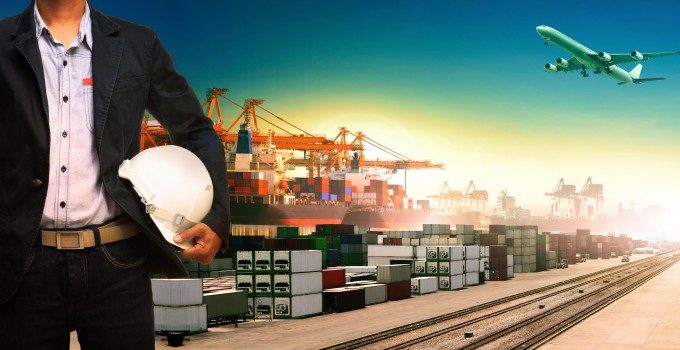 AirBridgeCargo Airlines (ABC) and Aeroflot will be competing to pick up Transaero's cargo business once the carrier finally closes its doors, which could be as early as next week.
Some services have already been disrupted – Kyiv Airport has reportedly held an aircraft for non-payment of fees. The air transport agency FAVT has said that the commission's decision on the carrier's ability to operate safely is expected on October 12, leaving customers in some confusion.
Transaero is undergoing bankruptcy proceedings, having worked up a $4bn debt. It has been told to stop ticket sales after a possible deal with Aeroflot to take over 75% plus one share failed.
Transaero had a 6-7% share of the 1m tonne market for Russia's cargo airlines last year, according to Tom Crabtree, cargo market analyst for Boeing. It had a 7.5% share of the market, measured in RTK.
"We really don't know where that traffic will end up," he said, speaking at the Caspian Air Cargo event in Baku.
ABC, however, appears to be adept at picking up market share. The total size of the market was 1.27 million tonnes in 2013, and last year ABC, with a 63% market share by FTK, saw growth of 19.2%, while  parent Volga-Dnepr grew 12.8%.
In contrast, Transaero shrank by 18%, S7 lost 18.8% and Aeroflot, with a 13.2% share, saw its market shrink 1.1%.
Oleg Makushkin, ABC's regional sales director for Russia and CIS, said the market for Russian carriers had got tougher.
"We are seeing new challenges – geopolitical factors and industry sanctions on Russia from the west. We are also seeing economic sanctions and financial volatility, which has a direct impact on air cargo."
Nevertheless, the airline is planning further growth.
"We are opening up new markets such as Singapore and Chongqing, and we are planning to discover the domestic Russian market this year. It has enormous potential and we are seeing a chance to start this with a mixed fleet."
He added that as Russians were flying less, domestic cargo capacity had fallen.
Russia's domestic and export cargo market is expected to grow, as the country "chases a strategy of domestic production", said Kerem Inanç, DHL Global Forwarding's CEO for Eastern Europe.
"The market before was mainly imports but now exports are growing," he added.
In a session covering Russia and the CIS, Mr Crabtree noted that domestic Russian cargo accounted for just over half the region's market, with 38% of all CIS volumes going through Moscow. The next largest country in volume terms was Kazakhstan, with 10% of the volumes.
Traffic on the region's carriers fell 0.4% in 2013, although Boeing predicts overall growth of between 3 and 5%.
The other significant freighter operators in the region are Silkway and Silkway West. Boeing figures estimate that the carrier averaged 30% RTK growth a year for the past decade.
"Silkway's biggest focus is the pipeline between Asia and Europe," said Mr Crabtree.
While Silkway does not release figures, one source estimated that the group now had a significant 0.5% share of the total air freight market.
Silkway West has a fleet of three 747-8Fs, with two more on order, as well as two 747-400Fs. Sister airline Silkway has an all-Russian aircraft fleet, while its Malpensa-based Italian JV, SW Italia, has one 747F, but plans to add two more this year.