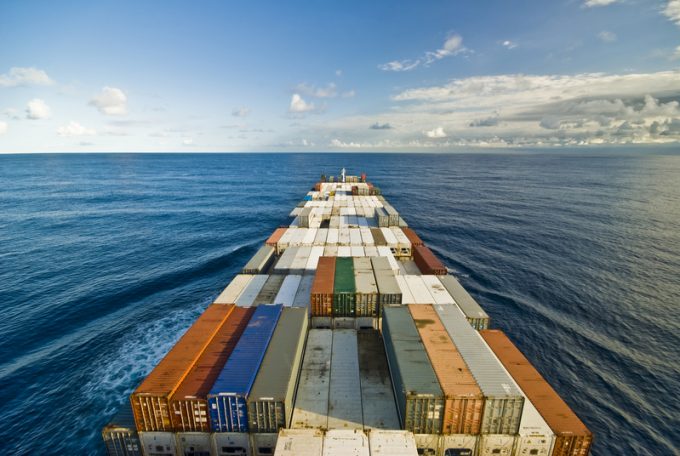 The 74th sitting of the IMO's Marine Environment Protection Committee (MEPC) ended on Friday without agreement of any of the proposals put forward to reduce GHGs (greenhouse gas emissions) from shipping.
They included a French and Greek proposal, supported by 120 shipping companies, to impose a mandatory speed limit on shipping.
However, the IMO did agree to keep the proposal on the table as one of three to be debated further at the next GHG working group meeting scheduled for November.
The IMO has set a target of a 50% reduction in maritime emissions by 2050. On 1 January 2020 the IMO's 0.5% sulphur cap on fuel comes into force globally which is expected to substantially reduce sulphur emissions from shipping.
The letter supporting vessel speed restrictions, debated by the MEPC  last week, said there was an "urgent need for shipping to make its appropriate contribution to addressing climate change" with the implementation of "mandatory regulation of global shipping speeds differentiated across ship type and size categories".
However, a number of ocean carriers, including Maersk Line and Hapag-Lloyd, questioned the wisdom of enforcing slow-steaming, pointing out that the consequence of slowing ships further would mean more vessels would be needed to take up the slack in service loops, resulting in premature newbuild orders rather than the need for investments in technology into carbon-neutral ships.
The shipping lines were supported by various shipping organisations, including the UK Chamber of Shipping. Its chief executive, Bob Sanguinetti, argued that there was "not a shred of evidence that reducing speed will have a significant impact on emissions".
He said: "Shipping has been slow-steaming for years and its carbon output hasn't collapsed. But, were the proposals to be accepted, it would provide a disincentive to research, development, engineering and manufacturing necessary to decarbonise.
"Even though shipowners are spending billions, these proposals would say, 'you can carry on using heavy fuel oil, but just go a little slower'."
The International Chamber of Shipping advised that there had been "little appetite" at the MEPC meeting for mandatory speed limits. Member states had "expressed concern" that restricting the speed of shipping "would reduce the efficiency of maritime transport".
ICS secretary genera Guy Platten said today: "While short-term measures are important, ICS continues to assert that the IMO needs to move quickly onto considering the critical long-term measures that will help the industry deliver the very ambitious target of a 50% total cut of GHG emissions by 2050, regardless of the trade growth."
However, the IMO did complete its guidelines aimed at enforcing the 0.5% sulphur cap from 1 January next year. These are contained under the revised MARPOL Annex V1 guidelines for port state control and include contingency measures for addressing non-compliant fuel oil.
There were also changes made in the IMO's Energy Efficiency Design Index in a move to tighten energy efficiency targets for newbuild ships.
The ICS said it "welcomed" the adoption of the new IMO regulations to strengthen and bring forward the application of the index for several types of newbuild vessels, including containerships