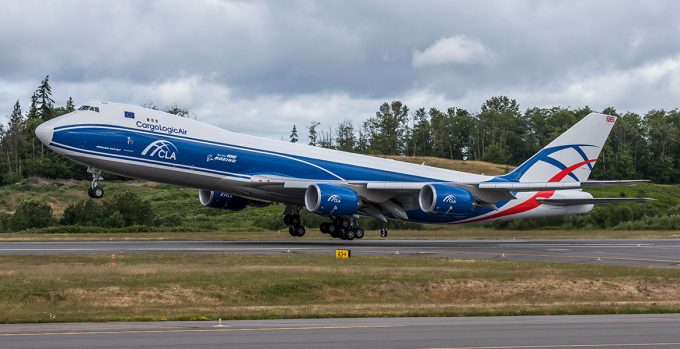 UK freighter operator Cargologicair has suspended operations following a Level 1 finding – non-compliance with EASA [European Aviation Safety Agency] regulations – according to industry sources with knowledge of the carrier.
However, despite media reports and much speculation to the contrary, the UK CAA confirmed to The Loadstar: "Cargologicair currently still holds an operating licence and AOC. We are not able to comment any further."
But according to consultancy Baines Simmons: "Evidence of significant non-compliance will mean that your competent authority has the right to suspend, limit or revoke your approval."
Sofema Aviation Services explained: "Level 1 findings are considered most serious and concern any significant non-compliance with EASA regulatory requirements in particular, where it is seen that such non conformities could lower the safety standard and hazards and seriously affect the flight safety."
Sources in the air cargo community suggested Cargologicair had run out of funds to support its continued operation. It recently sold one 747 to Cargolux, replacing a freighter it retired at the end of last year.
However, related airline AirBridgeCargo is still operating, although two sources suggested that it had cut some scheduled capacity in the hopes that rates would soar for charter operations as shippers try to get their goods out of China, which one source said was a "risky tactic" and could harm relations with customers.
Volga-Dnepr Group, whose owner Alexei Isaikin operates five cargo airlines including CargologicGermany and AirbridgeCargo, struggled in 2019, amassing significant losses.
The willingness of Russian bank Sberbank to continue supporting the operations has also been called into doubt, said knowledgeable sources.
It is thought 100 people were made redundant this week, but that salaries at Cargologicair, which employed nearly 200 people in 2018, will be paid up until the end of April. Staff have reportedly been told the airline will close.
Cargologicair made a loss of nearly £18m in 2018, the last time it filed accounts with the UK's Companies House.