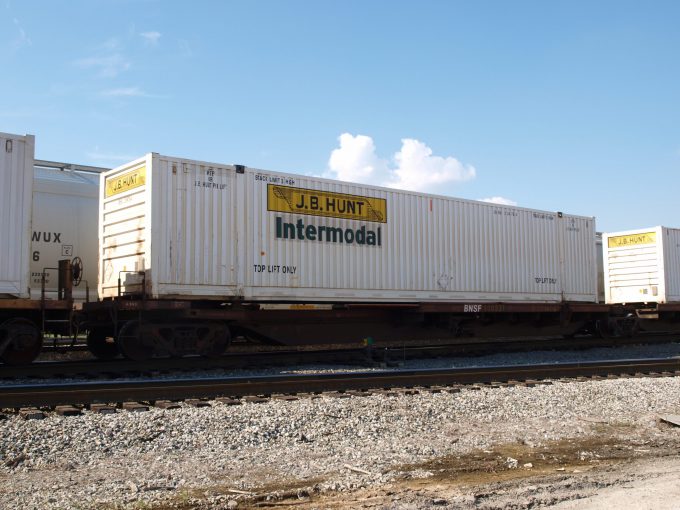 The Canadian government is giving C$18m (US$13.07m) towards establishing a rail park in Winnipeg to facilitate the intermodal transfer of cargo between rail, truck and air.
As well as domestic cargo flows, it will ease traffic to and from the US and Mexico, with rail links set for a significant boost.
The cash will cover half the cost of the planned 270ha rail park at Winnipeg's CentrePort, an 8100 ha inland port with foreign trade zone status, to be located close to the city's airport.
Construction will get under way this year.
Winnipeg is a key rail and trucking hub, but shippers and other users of CentrePort have to use the separate rail yards of Canadian National, Canadian Pacific (CP) and BNSF. The new facility will give them direct access to rail and enable transfers in a single location.
Construction will involve a lift station, a second mainline switch, several km of track and connections to access roads. According to Chris Reiter, senior project manager of Focus Equities, which will be developing the rail park, there is no flanking investing required from the rail carriers. All they have to do is run their trains to the rail park, he said.
CentrePort expects traffic to increase, as new streams of cargo are going to be tapped. Mr Reiter pointed to rich deposits of rare minerals as well as lithium in the province of Manitoba. And CentrePort is harnessing interest to build a battery factory on the site, which would boost shipments to other points across North America and overseas, he added.
Another factor that will boost cargo flows through Winnipeg is the prospect of better rail connectivity with the US and Mexico. This aspect has two drivers: the merger of CP and Kansas City Southern (KCS); and plans for a logistics corridor stretching 7,000 km from the Mexican Pacific coast port of Mazatlán to Winnipeg.
The US$3.3bn T MEC Corridor will create a route from Mazatlán via Monterrey, Laredo, Dallas, Tulsa and Chicago to Winnipeg and calls for extensive development in Mexico, particularly construction of a new port at Mazatlán, development of some 300km of rail infrastructure and establishment of four logistics centres along the route.
Mr Reiter sees promising opportunities for Canadian meat and grain moving south to Mexico and Mexican produce flowing north. Based on pork exports to China and Japan, Winnipeg has developed international air cargo routes and built reefer infrastructure at the airport.
Ottawa's funding for the rail park is relatively modest, but it may yet raise some eyebrows in Washington. The takeover of KCS by CP drew dire warnings from the US Department of Justice that it might divert US exports and imports from US ports to Canadian gateways. The US authority pointed explicitly at Ottawa's National Trade Corridors fund, which is designed to strengthen the country's supply chain, promote economic growth and enhance the opportunities for Canadian businesses to expand into global markets.
To date, Ottawa has spent C$4.7bn over 11 years on this funding vehicle, which will also be used for the infusion in the CentrePort rail park. Compared with US funding of ports and logistics infrastructure, it is hardly a large amount, but it may still prompt some sniping and lobbying in Washington.