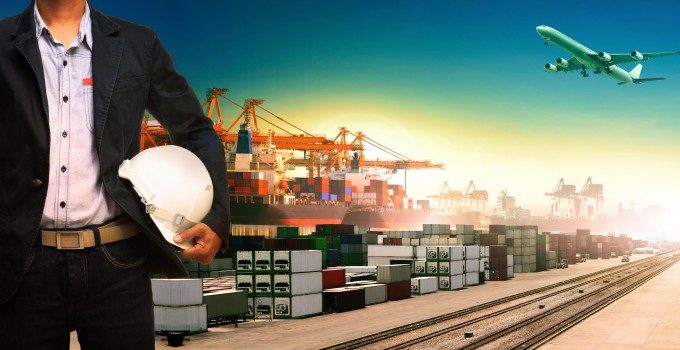 The shipping industry has called for seafarers to be designated as key workers, to keep vital maritime supply chains flowing.
In a joint letter to the the UN, the International Chamber of Shipping (ICS) and the International Transport Workers' Federation (ITF) say the world's governments must ensure ports remain open, while facilitating crew changes with as few obstacles as possible.
They wrote: "Every month, around 100,000 seafarers need to be changed over from the ships they operate in order to comply with relevant international maritime regulations, governing safe working hours and crew welfare.
"We therefore wish to emphasise the vital need for the world's professional merchant seafarers to be granted appropriate exemptions from any national travel restrictions when joining or leaving their ships, in order to keep the world's maritime supply chains functioning."
According to seafarer union Nautilus International, the UK government has already designated seafarers as key workers, alongside other vital supply chain and transport staff across all freight modes.
Nautilus said the UK's decision could be "used as ammunition" in the fight to get seafarers recognised as key workers internationally.
The potential for disruption became apparent last week in Australia, when the state of Queensland introduced restrictions on ships calling at its ports, which include Brisbane. Maritime Safety Queensland (MSQ) banned commercial ships if they, or anyone on board, had been in any country outside Australia within the previous 14 days.
The policy was swiftly branded "reckless and indefensible" by lobby group Shipping Australia, which claimed it would cause supply chain shortages of medicines and consumer goods, as well as adding costs for carriers.
Today, following what MSQ described as a "disturbing trend of vessel cancellations into the port of Brisbane", it announced a "significant easing" of the policy, according to Shipping Australia.
However, the lobby group argued the u-turn didn't go far enough, with ships arriving from China and Korea still needing to wait 14 days.
"The port supply chain should be viewed as an essential service as governments assess further stages beyond the current shutdown measures," said deputy chief executive Melwyn Noronha.
China has also introduced a 14-day restriction on vessels and seafarers at its ports from countries worst affected by coronavirus, according to Splash247. The measure is unlikely to impact the major deepsea trades, but intra-Asia loops may need to be adjusted.
Maintaining the normal frequency of crew changes is becoming more difficult, given global travel restrictions and flight cancellations.
Maersk has suspended all crew changes on its containerhips until 14 April, adding this would allow it to better protect seafarers by reducing "the number of social interactions."
The line added: "The rapid changes to global travel poses a risk of stranding seafarers in transit, in locations from where they are unable to leave or get sufficient assistance."
Nautilus said it would continue lobbying to ensure crew changes and repatriation continued, since many countries had blocked seafarers from disembarking, adding that the UK had confirmed it would "seek to ensure" seafarers can join and leave their vessels and take shore leave.
Nautilus general secretary Mark Dickinson said: "We were at first very fearful that shipping and seafarers were going to be ignored. But we are part of a movement that's turned it around and now seafarers are top of the agenda, and our members' contribution is being recognised as critical to keeping trade moving."