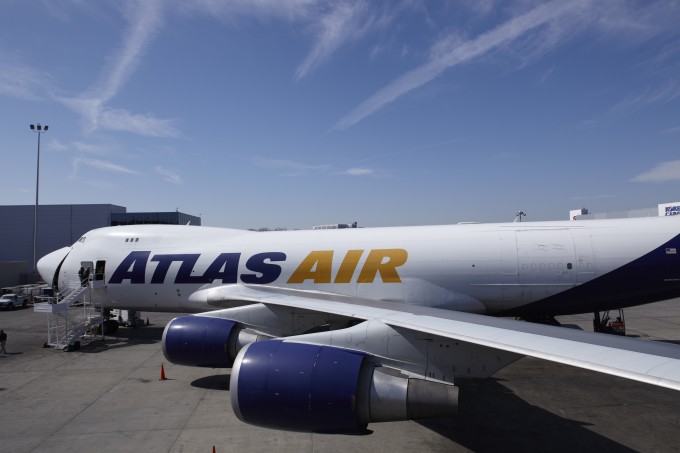 The war of words between Atlas management and its pilots has escalated quickly with accusations of "harassment" and "intimidation".
Last week, the US government accepted a union request that more than 1,300 pilots flying for DHL-contracted airlines Atlas Air, and Polar Air Cargo enter mediation with the National Mediation Board (NMB) to negotiate contracts with the airlines.
The union claimed Atlas parent AAWW "strongly objected to the pilots' request".
Atlas management argued: "We believe the request for mediation is premature as the negotiation process has just begun. The NMB is currently investigating how to best move forward and will let the parties know what it concludes."
However, it added: "While we continue to believe this request is early, we will cooperate fully with the process."
Atlas, which recently acquired Southern Air and Florida West, wants to put all its pilots – members of International Brotherhood of Teamsters, Teamsters Airline Division and APA Teamsters Local 1224 – on the same contracts.
The union argues: "The Southern Air contract was negotiated several years ago, while Southern Air was in bankruptcy, and contains wage, benefit and job protections that fall far below cargo industry standards. The current Atlas Air contract is also below industry standards."
The union said that a comparison study showed "AAWW pilots are paid considerably less and work much longer hours than pilots who fly for UPS or FedEx. Pilots at Atlas, Polar and Southern reported being forced to fly long hours with minimal rest time in between flights, leading to dangerous fatigue".
Captain Mike Griffith, an Atlas pilot and communications chairman of APA Teamsters Local 1224, said: "Pilots are fed up with … AAWW's game playing and backroom corporate manoeuvering."
A union statement said: "Management has stepped up harassment and intimidation of pilots. AAWW and Atlas Air's attempts to manipulate the negotiations process and intimidate pilots have only backfired for the company – Atlas Air and Southern Air pilots announced a strike vote last month and are currently in the voting process."
However, according to Atlas, the union cannot strike.
"The union has no right to strike regardless of any strike vote," explained a spokeswoman. "Explicit processes are delineated…
"The Atlas and Southern collective bargaining agreements provide that upon a merger, if the parties cannot reach a joint contract, any open issues are resolved through an orderly resolution process."
She added: "The Southern acquisition is very good for Atlas and Southern pilots. As the merger details were initially announced, the [union] international leadership, as well as that of Local 1224, recognised the benefits of this merger by endorsing the transaction."
The union is also eyeing an escalation of its complaints by questioning DHL's power over a US company.
"DHL owns 49% of AAWW's Polar Air Cargo and is estimated to account for more than 50% of Atlas Air's business. DHL is also the exclusive customer of … Southern Air.
"Teamsters Local 1224 has raised questions regarding DHL's behind-the-scenes role in AAWW and SAI affairs and has asked the Department of Transportation to intervene to ensure that DHL is not violating federal aviation laws and regulations prohibiting interference with US air carriers by foreign entities."
Atlas is reportedly looking to hire a significant number of pilots, but is said to have lowered its experience requirements. Pilots are advising new applicants to wait until the new contract is signed, but have noted that "it's not a bad place to work".
One pilot summed it up on a discussion board: "I think, long-term, Atlas will be better, but short-term it is messy."
Meanwhile, some 80 German UPS pilots, members of the Independent Pilots Association, will honour ver.di picket lines at Cologne Bonn during the 24-hour strike which begins at midnight. Some 60 flights out or and into Cologne are expected to be affected.