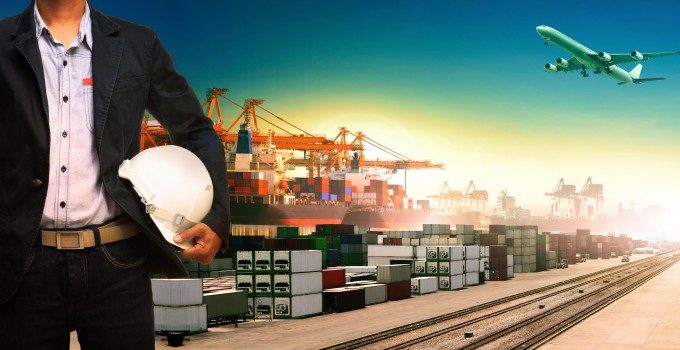 Non-operating containership owner Seaspan Corporation has placed a further newbuild order with an Asian shipyard for six 15,000 teu ships.
It will take its orderbook in the past six months to a colossal 45 vessels with a combined capacity of 700,000 teu.
The scrubber-fitted newbuilds will be delivered in the first two quarters of 2024 and will then "enter long-term charters with a leading global liner customer", said Seaspan.
The name of the customer was not disclosed, but its recent newbuild orders with long-term charters attached were for CMA CGM, ONE, Zim and MSC, and include six 15,000 teu and two 24,000 teu ULCVs for the latter.
Seaspan's strategy is primarily for long-term, fixed-rate time charters to the world's biggest container lines, evidenced by its portfolio of customers which inludes all the top five ocean carriers.
And last week, Seaspan announced it had agreed to 'forward-fix' 17 ships with Cosco, where charters are due to expire this year, next and in 2023, for further three-year time charters.
The revised daily hire rates for the forward-fixed charters with Cosco were based on forecasted rates for the size and age of the vessels supplied by Maritime Strategies International, taking the charter party contracted revenue through to 2026 for some of the ships.
Containership brokers The Loadstar has spoken to now expect the current elevated market to continue for at least two to three years, given that many ships are being fixed for charters of three, four or five years at fixed daily hire rates.
This will mean that there will continue to be very little open tonnage available for the next few years, ensuring 'market' rates remain high for any ship that does become available.
Including the latest orders, Atlas Corporation subsidiary Seaspan's fleet has seen exponential growth to a fleet of 176 ships, for a capacity of 1.8m teu which would theoretically rank it fifth in the carrier league table.
And reflecting the spiralling charter rates, the value of its fleet has soared from $4bn at the beginning of May to $13.5bn today, according to Vesselsvalue data.
And even the asset values of vessels currently under construction is increasing, with for example two 24,000 teu ships for MSC having rising in value from $155m to $170m in just the past two months, according to Vesselsvalue.
During its Q1 results presentation, Seaspan reported that its contracted revenue, underpinned by charters, had increased from $5.7bn to $11.8bn in the three-month period. And the average remaining lease time on its fleet jumped from 4.3 years to 6.8 years, reflecting the pivotal change in the charter market. With the conclusion of the Cosco forward fixtures, the second quarter is likely to see a further big jump in its contracted revenue status.
Meanwhile, credit rating agency Fitch has assigned a BB stable outlook to the company's senior unsecured notes, further evidence of the confidence investors have in the ship-owning sector.