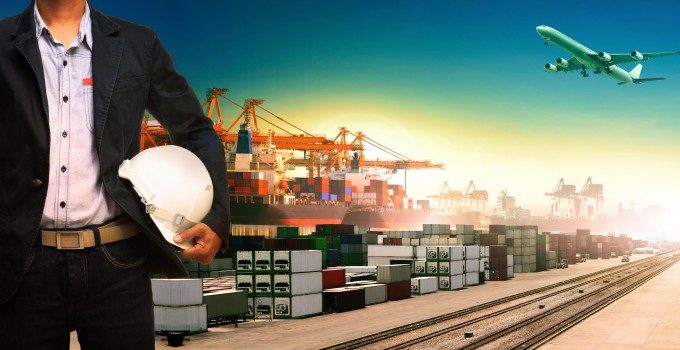 Despite rising tensions between Russia and Ukraine and continuing weak demand for Volga-Dnepr's charter services, the mood was upbeat at an event in Frankfurt on Friday, marking AirBridgeCargo's 10th anniversary as the scheduled freighter service provider for the group.
Brushing aside western condemnation of Russia's actions in Ukraine and the prospect of tougher sanctions, Denis Ilin, executive president of AirBridgeCargo (ABC), said: "There has been no impact so far. Customers in Europe and the US have not reduced volumes – in fact, quite the opposite in the US. Reaction to our new capacity has been extremely positive."
Mr Ilin said there were "rumours of management changes" at Antonov in Ukraine, but the business relationship remained good. (Volga-Dnepr Airlines and Kiev-based Antonov share the marketing of their combined fleet of 17 An-124-100 freighters through the Ruslan International joint-venture.)
ABC recently supplemented its five-a-week Moscow-Chicago schedule with a weekly Frankfurt-Chicago service, exploiting fifth freedom rights and market know-how gained as a result of its short-lived investment in defunct carrier Air Cargo Germany (ACG).
Mr Ilin said: "We look forward to expanding Chicago to two or three services a week [from Frankfurt]. North and South America are a natural growth area for us."
ABC also launched a twice-weekly service linking Dallas to Amsterdam and Moscow in March, added Leipzig and Malmo to its European network and has introduced a weekly B747 on the Munich-Moscow route previously served only by the group's feeder operator, Atran Cargo, using B737s.
Wolfgang Meier, VP marketing and development for Volga-Dnepr Group, said: "We were trying to build Air Cargo Germany as a strategic fit to secure market access. We were limited by EU ownership rules to a 49% stake, so we could influence the company but not own it."
Circumstances required Volga-Dnepr to move quickly to secure its interest in ACG back in 2012, but these relationships normally need more consideration as they are for the long term. "We learned our lesson," Mr Meier admitted.
It was the prospective danger of jumping in as a minority partner, and not the price tag, that ultimately deterred Volga-Dnepr from taking a stake in Cargolux, Mr Ilin added. "It's not what you pay but what you can do with it."
ABC recorded first-quarter tonnage growth of 9% and FTK growth of 13%, at yields that Mr Meier claimed had now been stable for 18 months, "unlike the rest of the market". The market was seeing a slight upward trend, he observed. "But we're very careful – things in air freight are changing so quickly."
Referring to the emergence of "invisible freighters", Mr Meier said the bellyhold capacity available on thrice-daily wide-body passenger services operated by the Gulf carriers on 5-6 hour segments equated to capacity of a Boeing 747 Classic freighter.
"We're less affected [than legacy combination carriers] because our growing home market can balance out weaknesses on other markets. We will further grow our domestic network, which makes us less vulnerable to competition," he said.
Mr Ilin said Russian exports had accounted for most of ABC's traffic in its early years, but growing consumer power in Russia and China had removed this imbalance.
"Pure freighter capacity is reducing, and we're quite happy about this trend," he added.
ABC was likely to increase its Paris frequency from three to four services a week later this year in response to Air France-KLM's reduction of its freighter fleet, Mr Meier told The Loadstar.
"French exporters will still want main-deck capacity to Asia," he insisted.
The ABC fleet comprises seven 747-400s and five 747-8s and Mr Ilin said the group was back in conversation with Boeing about eventually converting to an all-747-8 fleet, but would not be drawn on timing.
A benefit of the newer freighter was the ability to maintain separate temperature zones and thus consolidate a wide variety of cargo. ABC could operate main-deck services cost-effectively out of Asia by "mixing it up" and serving customers in Russia, Europe and the US via the same aircraft, he said.
This westbound focus "allows us to integrate new European stations quickly and gives us the flexibility to provide additional solutions," Mr Ilin emphasised. For this reason, ABC has abandoned the idea of trans-polar flights from an eastern Russian hub – Khabarovsk was mooted a couple of years ago – to destinations such as Chicago or Toronto.
Robert van de Weg, in his new role as senior VP sales and marketing at ABC, emphasised the benefits for a point-to-point carrier of co-mingling cargo from multiple Chinese airports. The carrier could part-load at Beijing or Chengdu before calling at Zhengzhou, from where export flows fluctuate owing to seasonal factors and hi-tech product launches, he said.
ABC has been the largest carrier out of Zhengzhou for the last two years, and after reducing its frequency to six a week for a brief period, to free capacity for a new Chinese airport call, it will return to a full daily service within the next three months.
"Russia is a niche destination market, but our services to Frankfurt and Amsterdam and connectivity to the US are a real strength," Mr van de Weg said.
He was unwilling to comment on the record about developments at Cargolux, where he worked for 12 years, but paid tribute to the "strong entrepreneurial spirit" in the still-developing business he joined in May.
For all the positives concerning its scheduled services, the Volga-Dnepr Group's air freight revenue of $1.65 billion in 2013 appears to have remained around the same for three years, underlining the challenges facing the charter sector.
Mr Meier said the slowdown in military activity outweighed a pick-up in commercial sectors such as oil & gas and aerospace.
Confirming reports in the Russian media about short-time working at Volga-Dnepr, he explained: "The flying hours of the Antonovs are going down, but unlike many companies we made a decision not to lay off maintenance personnel. We want to keep the specialist knowledge they have."