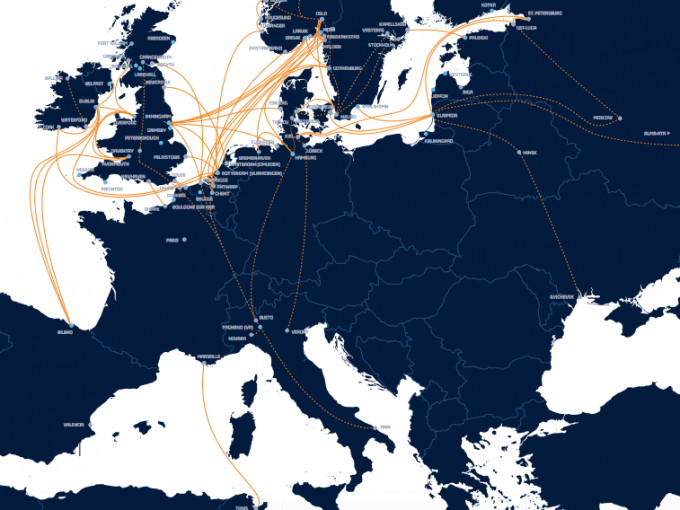 Brexit uncertainty is making itself felt at DFDS, with the carrier revising its earnings forecast downwards after a six-month performance that led to declining profits.
First-half revenues climbed 9.9% to Dkr8.1bn ($1.2bn), driven mainly by its expansion in the Mediterranean, but a reversal of UK stockpiling in anticipation of Brexit hit profits.
Chief executive Torben Carlsen said: "Brexit is an exceptional situation, currently lowering volumes in our ferry and logistics network.
"In spite of this headwind, we are still on track to continue growth this year and work to deliver our new strategic and financial ambitions has started; progress is well under way."
Even so, profit (ebit) dropped marginally, from Dkr776m to Dkr775m over H1, with Q2 recording a 1% decline in profits, forcing the company to reassess expectations, revising its earnings forecasts for full-year revenue from 10-12% growth to 6-8%, with ebitda expectations cut 6% to a range of Dkr3.5bn-Dkr3.8bn.
And the company laid the blame on Brexit: "The exceptional uncertainty on the outcome of Brexit is currently reducing UK trade and visibility."
Anxiety surrounding the UK's departure from the EU has plagued the logistics sector over the last three years, and DFDS has sought to shore up its responses to whatever outcome.
Senior vice president, and responsible for North Sea freight routes and major terminals, Kell Robdrup said: "Our international Brexit team works with our local teams as well… to prepare for Brexit, and we have come a long way with this.
"We aim to offer customs clearance as a new service, including allocating or acquiring extra space at terminals for clearance, and for storing trailers awaiting clearance."
Preparations include training and hiring staff to build knowledge and competence relating to customs and certification as an authorised economic operator (AEO) by authorities, efforts that are beginning to pay off, with DFDS having been granted AEO status in the UK, and in "most countries" in which it operates routes to and from the UK.
"We will also do our utmost to assist customers with support teams in place in our terminals," added Mr Robdrup. "|We believe there will be a steep learning curve and that flow will be restored after a few weeks."
DFDS's H1 figures can be found in full here.