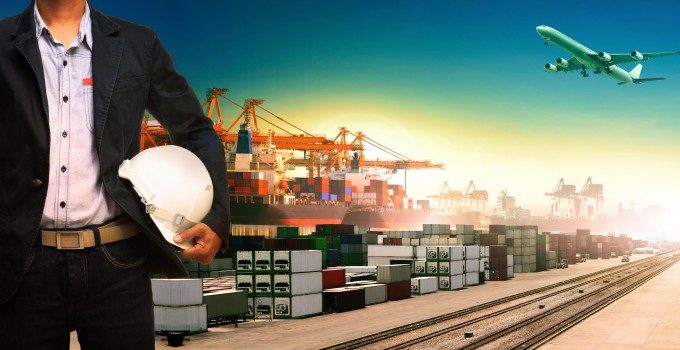 To remain competitive and have any hope of returning to consistent profitability, mid-sized container shipping lines need to undertake a deep-rooted internal transformation and form alliances.
According to a report released last week by Boston Consulting Group (BCG), around $1bn of savings could be shared by partners in each "midsize alliance".
This equatesto 2.5-3% of the overall cost base of current alliances, if carriers joined forces on a whole range of cost factors.
BCG described the container shipping industry as "a dangerous combination of fragmentation and overcapacity that has fuelled a downward spiral that has decreased earnings".
It said this had allowed just two types of shipping lines to flourish in recent years: the largest deepsea carriers such as Maersk and CMA CGM, with hugely competitive economies of scale and "a laser-sharp focus on operational improvements in response to persistently decreasing freight rates"; and niche specialists that have developed in a specific region catering for particular cargo interests, such as Wan Hai.
Most of the remaining top-20 carriers are mid-sized deepsea lines that have been trapped in a vicious cycle since the onset of the recession, posting losses and destroying chunks of shareholder value. And while the dramatic fall in bunker costs could see many carriers at least exit loss-making territory, "this will be a temporary profit windfall that will erode quickly, and it could give unwary carriers a false sense of sustainable profitability".
There are grounds for optimism, however, suggests BCG, arguing that with wide-ranging internal transformation, such carriers could improve their operating margins by five to seven percentage points within two to three years.
Secondly, more work needs to be done to realise the full benefits of alliances, which continue to have large amounts of strategic value untapped – the potential benefit is another two to three percentage point improvement in operating margins.
"A value-added alliance model can unlock far more substantial value in the form of cost synergies, gained through joint procurement, joint operations and equipment pools. Integrated alliances can build on those gains, adding consolidated back-office functions and joint development of IT solutions," says BCG.
"Of course, such tightly knit alliances aim to generate competitive advantage and value for the long run, because those partners will find it harder to separate from these arrangements than from looser kinds of alliances.
"Our investigations with speciality lawyers and former European and US maritime commissioners suggest that carriers face limited legal hurdles in building such operating models – provided that alliances don't exceed certain size thresholds or distort competition. Many elements of the value-added and integrated alliance models are already in place in some currently filed alliance agreements.
"Moreover, some regulations allow a wide range of synergy opportunities for alliances, including joint operations, equipment pools and IT development."
How this is likely to be received by shippers and regulators remains open to question. The proposed P3 alliance of Maersk, MSC and CMA CGM was rejected by China's Ministry of Commerce  on the grounds that a joint operations centre, much like that suggested in the BCG report, represented a merger rather than alliance.
The UK-based Global Shippers Forum (GSF) today said that alliances should develop a set of key performance indicators (KPIs) to monitor and ultimately improve schedule reliability.
At a conference in Gdansk, GSF secretary general Chris Welsh said: "Shipping alliances need to take responsibility for monitoring, measuring and benchmarking their performance on key trade routes to demonstrate enhanced alliance performance, and make that information transparent to regulators and their customers as evidence of their commitment to showing the pro-competition benefits of improved alliance services."
Mr Welsh argued that such a move could pave the way for disbanding the liner conference systems still prevalent in many maritime jurisdictions.
"The alliance lines leadership should take the ultimate confidence-building step of pulling out of all conference and discussion agreements to give assurances that the exchange of sensitive information – including pricing information – on a regular basis within alliances does not lead to abuses of their market power or erect barriers to market entry.
"While we recognise that the world's main regulators and competition authorities have different regulatory approaches, there is some commonality and convergence in outcomes: namely preventing anti-competitive conduct by ensuring that unreasonable higher shipping costs are not imposed on shippers through information exchanges or manipulation of capacity," he said.
He added that sharing monitoring data between Chinese, US and European anti-competition regimes would further prevent possible abuse within alliances.