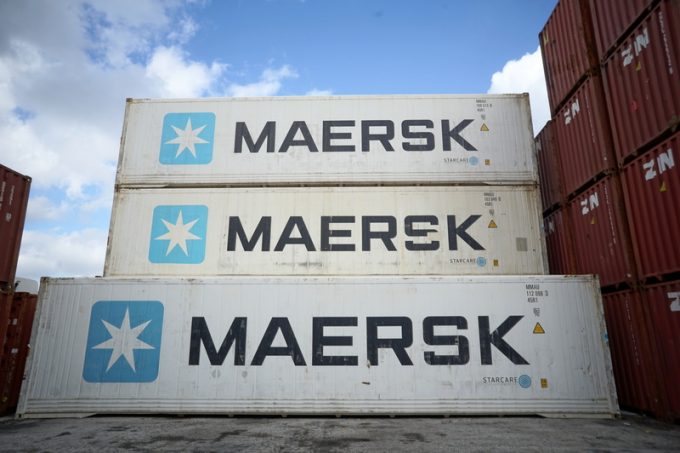 Shipping lines need to increase investment in their reefer fleets to prevent a shortage of capacity as demand for fresh produce rises.
Global head for perishables at Panalpina Colin Wells said carriers were underinvesting in cool-chain equipment at a time when Chinese consumption alone was forecast to grow 40% in the next decade.
However, sales specialist in reefer services at Maersk Line Amira Sarah Misliu told The Loadstar at Fruit Logistica in Berlin: "Our reefer services are running full ships, but not so much so that we cannot accommodate our existing or new customers.
"And our new remote container management (RCM) system is better at helping shippers to plan for any problems that arise during transport."
RCM allows shippers to continuously monitor their shipment, receiving notifications on temperature fluctuation and any changes in arrival time. Thus, any damage in transport is known before arrival, allowing shippers to order replacements and cut down on wasted time.
Ms Misliu also said Maersk had one of the youngest reefer fleets, with an average age of five years compared with the industry's nine years.
However, Mr Wells believes issues surrounding capacity and unsustainable pricing is leading to a battle between he modes as shippers look to get their goods to market.
He said an all-round rise in perishables volumes shipped by sea, estimated to grow 4% between 2017 and 2021, was only compounding the "underinvestment" in reefers.
He said his company last year found itself paying some $17 per kg to truck goods from the Netherlands as a result of heightened demand.
"Usually we'd be looking at the $1-$2 per kg mark, so the prices being quoted are in no way sustainable," said Mr Wells. "Air freight rates were also increasing at a disproportionate rate, meaning more will go via sea, which can't continue as it will lead to its own capacity crunch."
Director general of Les Fruits Tillou Bertille Guedegbe-Marcos told The Loadstar pineapple production in Benin exceeded available space, with DHL Express offering the only full-cargo service.