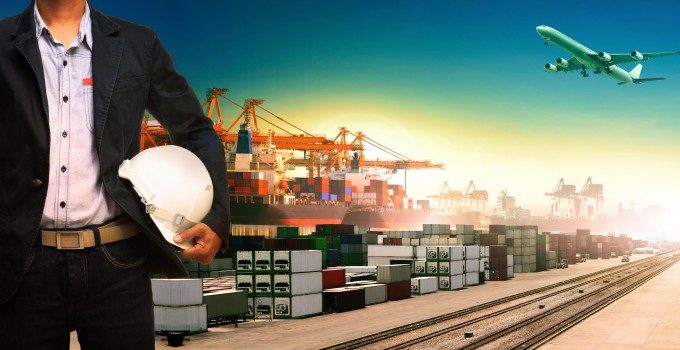 The Galex Consortium container shipping alliance has added a weekly intra-Asia call at Vallarpadam International Container Transhipment Terminal (VICTT).
The alliance, which comprises Emirates Shipping Line, Hanjin Shipping, Korea Marine Transport Co and Regional Container Lines, made its first call at VICTT on 13 July with the 6,500 teu Petrohue. Other port calls on the service include Pusan, Shanghai, Ningbo, Chiwan, Singapore, Port Klang, Colombo, Cochin, Nhava Sheva, Mundra, Jebel Ali and Hong Kong.
Located at the port of Cochin on India's west coast, the new connection is a welcome boost for the DP World facility, which has been pushing hard to secure increased transhipment volumes.
Indeed, since operations began in 2011, VICTT has struggled with utilisation levels of around 40%. Difficulties with local regulations limiting port dredging are said to be a contributing factor to the terminal's slow start.
The new intra-Asia service at VICTT highlights the vessel-upsizing taking place on India's container supply chains as mega-vessel ordering by major carriers continues to see tonnage cascaded to smaller trades.
Anil Singh, managing director for DP World Subcontinent, told The Loadstar that while cascading of tonnage was becoming commonplace, many ports were in need of upgrades to keep up with capacity demands.
"The existing port infrastructure is insufficient to handle trade flows effectively and the current capacity at major ports is overstretched.
"There is a need for upgrades and dredging to accommodate bigger vessels. There is clearly scope for further dredging and the size of cascading tonnage will remain crucial. With 20,000 teu vessels being delivered, the 6,500 teu vessels will be cascaded to the Indian coast," he said.
Logistics infrastructure limitations have caused a recent spate of port congestion at India's major gateways. Long berthing delays have been reported at the APM Terminals-operated Gateway Terminals India at Nhava Sheva port in Mumbai, while persistent congestion at Chennai recently forced Maersk Line to divert cargo to Kattupalli, according to The Hindu newspaper.
Mr Singh explained: "Several major ports lack sufficient draft for large ships. Large vessels are berthed at Colombo, Singapore, or Dubai and cargo is shipped to India later in smaller vessels, thereby escalating the freight cost.
"Additionally, all leading ports such as Mumbai, JNPT, Visakhapatnam, and Mormugao handle more cargo than their designed capacities, further contributing to congestion and resulting in a longer turnaround time."
Hinterland logistics connections are also causing problems for India's shippers. According to Mr Singh, road networks and port accessibility need improving, while the development of special economic zones close to Indian ports can act as secondary gateways along the country's coastline. Furthermore, 3PLs can plug a gap in the market caused by the consequences of rising fuel prices.
"Increasing fuel prices have also caused customers to shift from road transport to alternative transport modes. Only a very small and limited number of logistics service providers are providing an end-to-end logistics chains in the true sense," said Mr Singh.
India's logistics infrastructure is also being placed under pressure by its expanding middle class. The demand for consumer goods such as clothing, food, automobiles, phones and pharmaceuticals, and the subsequent demands placed on container supply chains, means much needed reform and investment for ports and their logistics partners.
Despite the challenges, Mr Singh is confident India's logistics industry has the capacity to adapt and innovate to meet growing consumer demand.
"These consumers will have a dramatic impact on sea transportation, pushing the growth of containerised trade and the industry to innovate to compete. The entire gamut of institutional arrangements and underlying transactional and business processes in the port sector will undergo a profound transformation," he said.