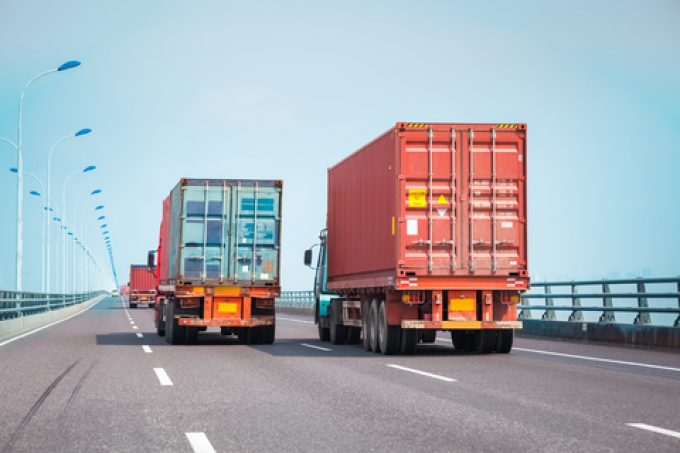 Freight forwarders in China are expecting a battle for truck capacity next week as factories and warehouses slowly reopen following the coronavirus outbreak.
According to Shanghai-based Marco Reichel, APAC business development manager at Crane Worldwide Logistics, some manufacturers will restart on Monday, while others will stay shuttered until 14 February.
"The biggest issue next week will be the trucking," he told The Loadstar.
"There are some trucking companies in tier-1 cities able to receive bookings for next week. Otherwise definitely there will be a fight for trucks – all forwarders are trying to get as many as they can."
The biggest challenge, according to Mr Reichel, is travel restrictions that may prevent drivers from returning to work, since many were stranded in their home towns over the extended holiday period.
"We don't expect much coming out of factories next week, but there's cargo sitting in warehouses and this is the difficult part to get the drivers for," he said.
"In Shanghai, we're expecting rates will definitely increase based on the demand. Truck drivers are rejecting inland provinces because they want to make as many trips a day as possible, so they're focusing on tier-1 and port cities."
Reports of quarantined cargo are also causing delays. For example, Mr Reichel said, some warehouses in Shanghai, especially those near the airport, were rejecting cargo from Hubei province, the epicentre of the outbreak, unless it waits five days in quarantine.
"This is not official policy…we believe the virus can't spread on these materials, but apparently some warehouses are doing it anyway."
Cargo inspections and screening of drivers have ground cross-border trucking to a halt in some instances, too. According to consultant A2 Global Risk, Hong Kong, Kyrgyzstan, Laos, Mongolia, Nepal, North Korea, Pakistan, Russia, and Vietnam have completely or partially closed borders with mainland China.
"Almost no trucks are moving across China-Vietnam border," said Gursimran Singh, senior manager with China-ASEAN cross-border trucking specialist KART Asia. "This has definitely affected the supply chain, as most of the supply to Vietnamese factories comes from China.
"This border was supposed to be closed until 10 February, but no one knows if the date will be extended. Even if the borders reopen, movement will still not be in full flow, due to obvious medical concerns."
Crane's Mr Reichel reckoned cross-border trucking could be affected until the end of the month.
"Everyone is asking for rail space at the moment," he said, adding that customers are waiting to see whether there will be more blanked sailings by ocean carriers.
"We're also looking into some solutions where we move cargo by rail to Rotterdam, and then by ocean to North and South America.
"First departures will go on 14 February, but the week after that there could be a lack of space, as more and more clients move towards rail."
Crane plans to reopen its Shanghai office on Monday, but Mr Reichel said there may still be travel difficulties for staff trying to return to the city.
"Everything is very uncertain, and at the moment we're still guessing how the situation might unfold."