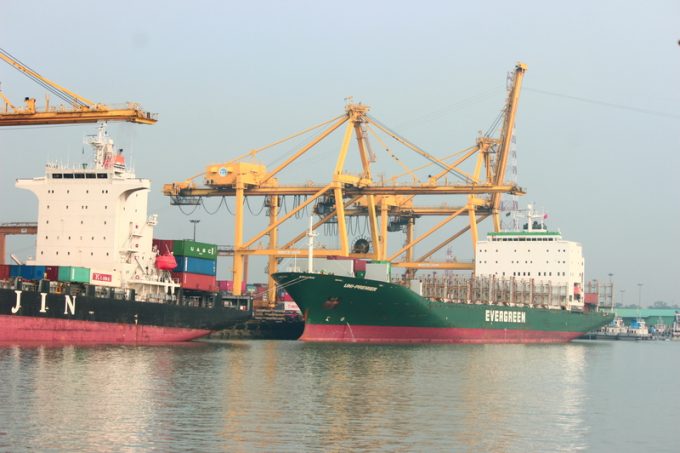 Bangladesh's top decision-making body, ECNEC, led by Prime Minister Sheikh Hasina, on Tuesday approved construction of country's first deepsea port, in Matarbari, near Cox's Bazar.
The port, with 16-metres of water depth, will be able to accommodate 8,000 teu vessels, cutting Bangladesh's dependence on feeder vessels that link with the transhipment hubs of Singapore, Colombo and Port Klang.
Currently, its ports of Chittagong and Mongla have a maximum 9.5 metre draught and can accommodate 2,000 teu vessels.
The new port will cost over $2bn, which will be funded by Japan International Cooperation Agency (JICA), the government of Bangladesh and the Chittagong port authority.
JICA will provide some loans at 0.01% interest, and some will be charged at 0.9%. JICA's feasibility study report found the port financially viable.
Construction is expected to be completed by December 2026.
In its first phase, the port will have a 460-metre container quay and a 300-metre multipurpose quay, the two facilities operated by two quay gantry cranes, one multipurpose gantry crane, six rubber-tyred gantry cranes, two reach stackers and 12 yard tractors.
Government officials said the country's cargo handling capacity would increase significantly when the port comes into operation and could become a container hub for neighbouring countries.
Planning minister MA Mannan explained that Bangladesh's export-import activities were increasing year on year and established ports had little capacity to handle this growth.
"As our economic activities have increased significantly, the construction of a deepsea port is now a demand of time," he said. "It's a big work. The port complex will change the scenario of the entire area."
Bangladesh annually exports goods worth nearly $40bn and imports nearly $60bn. The prime seaport, Chittagong, handles over 92% of seaborne cargo, and with a nominal capacity of 1.7m teu, handled 3.1m teu in 2019.
Meanwhile, Mongla port handled 57,732 teu and 500,000 tonnes of bulk cargo last year.