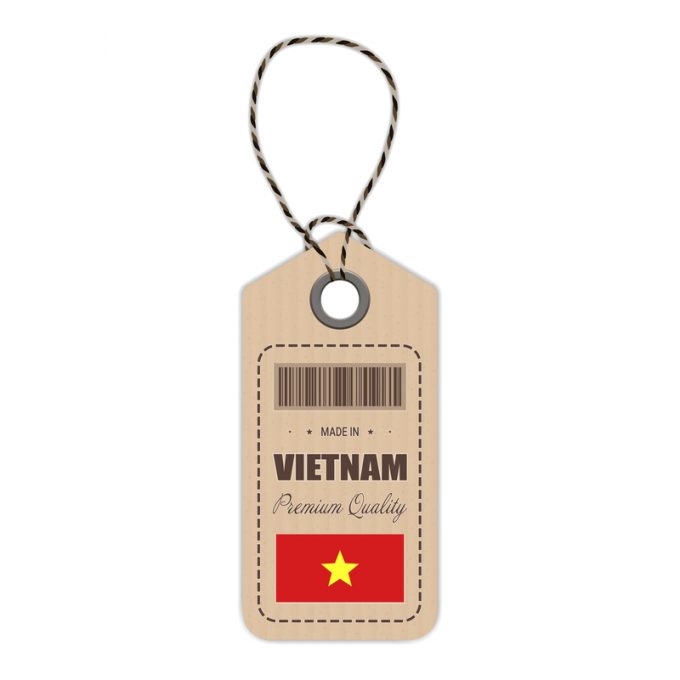 While Vietnam is consistently cited as a major beneficiary of the US-China trade war, its forwarders are aware that the dispute may prove a double-edged sword.
This month, Hanoi announced it was cracking down on the illegal practice of Chinese firms shipping goods to Vietnam to obtain a certificate of origin and 'Made in Vietnam' labels, avoiding the escalating tariffs on its exports to the US.
According to Vietnam's General Statistics Office, the country's US exports jumped 28% year on year between January and May, to US$22.6bn.
The US is Vietnam's largest export market, followed by China, where exports fell 2.6% to $13.4bn for the same period.
Drewry noted in its latest commentary that the rise in Chinese exports of intermediate goods to Vietnam – and elsewhere in South-east Asia – supports the allegations of 'tariff gaming'.
"This illegal practice offers shipping lines some welcome, if illicit, extra business. But it does not suggest that places like Vietnam are anywhere close to being a ready-made export destination replacement," Drewry said.
Walter Binh, operations manager at T&M Forwarding in Haiphong, one of the country's oldest privately owned freight forwarders, said local authorities and logistics players were very aware of, and concerned about, the tariff dodging.
He told The Loadstar: "If the business community is not careful, only a few businesses will benefit. Many other industries will be subject to trade retaliation by numerous countries, which could limit exports of Vietnamese goods such as steel and aluminium, for example."
The widely held concern in Vietnam, Mr Binh added, is that the country's rising brand recognition would be tainted by the rogue companies facilitating 'Made in Vietnam' fakes.
"The US-China trade war is both an opportunity and a challenge for Vietnamese enterprises and logistics providers," he explained. "Vietnamese freight forwarders are ready to not support Chinese enterprises to export completed products to Vietnam, then simply re-process or re-label to re-export to the US."
He said the government was strengthening factory inspections and tightening the supply of the Vietnam certificate of origin.
Shawn Chen, commercial director for Asia at CH Robinson, warned shippers to be extra vigilant with regards= to trade compliance, noting that in the past 'Made in China', 'Made in Taiwan' and 'Made in Pakistan' labels have all been used to similar ends.
"This is where having a trusted advisor works to your advantage. CH Robinson's local experts in offices around the globe ensure products are declared properly and do not engage in activities that do not comply with international trade regulations."
Despite the tariff challenges, T&M's Mr Binh believes there is a significant number of Chinese businesses setting up factories in Vietnam to legally produce and assemble goods, and pointed out the record levels of foreign direct investment (FDI) from China.
"Since this trade war broke out, Vietnam has attracted a lot of capital, with four of the six biggest FDI projects this year from mainland China and Hong Kong."
FDI reached $16.74bn for the first five months of 2019, up 70% year on year, with manufacturing representing 70% of all deals. Hong Kong was the biggest source of the investment funds, accounting for $5bn.
Ocean freight exports to the US are T&M's core business, it regularly handles commodities such as bricks, washing powder, resins and artificial stone. The company's US trade is currently growing at 30% a year, said Mr Binh.