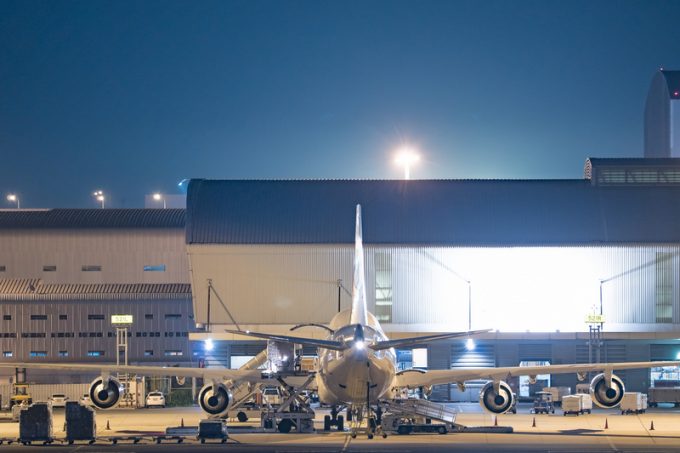 As more and more airlines slash their operations to the bone, forwarders are increasingly struggling to find lift.
San Diego-based start-up Airspace Technologies has witnessed a sharp reduction in routing options, but there are still ways to get clients' traffic to its destination, claims chief revenue officer Steve Ritchie.
The firm is leveraging artificial intelligence to find and select routings for time-sensitive shipments through a platform that provides automated quotes, routing and real-time tracking.
The system can use a variety of paradigms, from transit times and rates to elements like a carrier's efficiency, equipment or experience, while on the ground, shipments are moved by a network of contractors that take urgent shipments to an airport or deliver to the consignee.
The concept is targeting shippers with time-sensitive traffic – especially the healthcare/life sciences, aerospace and hi-tech sectors.
Healthcare is the company's largest arena, followed by aerospace. Demand for urgent parts for aircraft has diminished as a result of the sharp reduction in flying activity, whereas medical traffic has been boosted by demand for moving Covid-19 test kits, Mr Ritchie said.
Using AI means Airspace Technologies can find the fastest and/or cheapest routing quicker than traditional forwarders, claimed Ben Kozy, senior vice-president operations.
Mr Ritchie added: "With the constant changes in schedules we're seeing now, we can re-route shipments in real time. If a flight is cancelled while the driver is on the way to the airport, the computer can find a new route before he gets there."
The drastic schedule reductions of recent days have cut down the choices, but they have not stopped any traffic, according to Mr Ritchie.
"We're seeing an impact [from schedule reductions], but stock has to move. As long as that demand is there, we will figure out a way to get it to its destination," he said. "If the only option is to take it on the road, the driver will drive from Washington to Boston."
It helps that the types of cargo that Airspace Technologies targets are premium shipments with urgent timelines. This allows the company to revert to OBC or charter options if necessary.
"We have lined up a lot of charter operations with a standard three-hour window, at some airports two hours, Mr Ritchie said.
Feeding charter availability and rates into the system requires a bit more work than automatic schedule updates, but the system can shift traffic seamlessly to charter, Mr Kozy said.
As rates are expected to skyrocket in the coming days, many shippers are facing the prospect of prohibitive pricing for their cargo. So far, this has not been a problem for Airspace Technologies, claimed Mr Ritchie.
"Right now we're not seeing prices go to the point of unsustainability."
The disappearance of vast numbers of flights, coupled with the travel ban on European visitors by the US administration, has prompted forwarders to explore alternative transatlantic routings, like moving cargo via Canada or Mexico. Airspace Technologies has not had such routings so far. Nor have transit times lengthened significantly, Mr Kozy said.
The company started out with its focus on the domestic market and, since the beginning of last year, its US network has grown from about 25 locations to 60 – essentially the top 60 population centres.
International expansion, which is chiefly driven by customer demand, picked up in the past six months and now covers about a dozen countries for US inbound shipments and half a dozen outbound markets – mostly Canada and in Europe, where potential partners have "shown lively interest" in Airspace Technologies' platform.
The company also has some funds for expansion. In November, it secured $20m in funding, following an infusion of $8m announced earlier in the year.