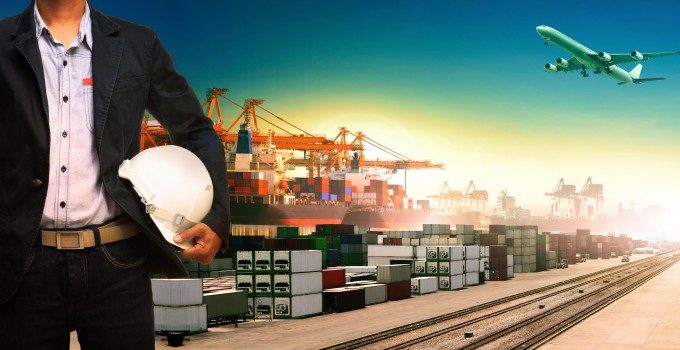 The rapidly diminishing cargo fleet of key customer KLM-Martinair will have little impact, Amsterdam Airport Schiphol has claimed.
Speaking to The Loadstar at TIACA's Air Cargo Forum in Seoul, Enno Osinga, senior vice-president cargo for the airport, said the effect of the Dutch carrier's decision to retire the majority of its freighter fleet would be minimal.
"The actual impact on Schiphol's turnover next year will be about 1%, and 1.5% the year after," he said.
"KLM is getting rid of the MD-11Fs, but it still has 16 747-400 Combis – the equivalent of 11 freighters. In addition, belly capacity is growing," he added.
Although the Combis are due to be phased out between 2016 and 2020, the carrier has around 59 widebodies on order, most of which will be delivered towards the end of this decade. However, said Mr Osinga, the carrier is also adjusting its cargo proposition in order to try to stem the losses.
"KLM is now going for yield, rather than volumes, so this may reduce cargo a little bit too."
Meanwhile, Schiphol last month saw its last flight from Centurion Air Cargo, the Miami-based carrier which appears to have been suffering from financial difficulties. The carrier had four flights a week into Schiphol, but Mr Osinga added that he expected other carriers to fill the void.
"We see the Atlas/Etihad 747-8F coming in, and AirBridgeCargo is now our biggest customer after KLM," he said. "If cargo needs to move, someone will fly it. This is why we don't focus so much on airlines."
Possibly uniquely for an airport, Schiphol focuses on its relationship with shippers. It is working with shippers in north India at the moment, following the success of its project in south India.
"There were no pharma shipments coming out of India," explained Mr Osinga. "It turned out there was a Customs issue so we went back to India, had a discussion and fixed the problems. So the shippers re-routed to Amsterdam."
The policy has helped the airport's volumes grow above market levels, with freighter operations rising in the first half by 7.2% and tonnage up by 8.8% – with a peak increase of 14% in May. Mr Osinga forecasts growth for the year will be about 5%.
"The surprising thing to me is that other airports are only seeing growth of about 2%."
KLM's freighter fleet is expected to remain at four – or fewer –747Fs, as the MD-11Fs and combis are phased out. Last week, Cargo Forwarder Global noted that KLM Cargo boss Eric Verwijk admitted that the Dutch arm of the business was making the most losses in cargo.
While on paper Air France appeared to contribute some two-thirds of the group's 2013's €202m loss, Mr Verwijk claimed that the French carrier's "very rigid cost attribution model" essentially made half of the loss "artificial". He says he is working to change it, but that "as a cargo division we are the victim of internal accounting rules".
As well as the cutting back of KLM-Martinair's cargo arm, Schiphol will see other changes. Mr Osinga, who has led the airport's cargo division since 2006, is set to retire in October next year.