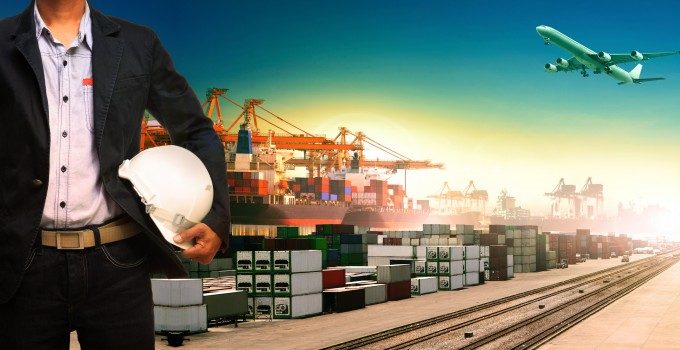 Amazon is said to be sourcing up to 60 767 freighters as it looks to launch its own air freight operation, The Loadstar has learned.
The news has sent the US air freight industry into something of a spin, sources said, as leasing companies begin jostling for position.
"No existing express company can cope with Amazon's growth," said one involved source. "Ultimately, it is looking for up to 60 767s for its exclusive use."
This month, Kalitta Air, which has always operated 747s, acquired three 767-300ERs, one from Business Air Thailand and two from Japan Airlines. Two will be converted and one left for spare parts.
It seems likely that other operators will be searching for 767Fs as quickly as possible.
"Amazon has made its intentions clear, and everyone in the US is scrambling to get a piece, such as Kalitta Air, Atlas Air and so on."
Atlas owns two 767-300s, one of which is due to be converted this quarter and another next quarter, to go into service for DHL Express. It also operates 11 767s for DHL on a CMI basis, with two more to come by March next year.
ATSG also appears to have acquired two 767-300ERs for conversion, while Atlas too is said to be looking for more.
Amazon currently works with all the large integrators, but is said to be frustrated at the limited pace of growth it can achieve with outsourced logistics. However, it is also likely to find itself competing with them to acquire the 767s, as UPS, FedEx and DHL all favour that aircraft type. In July 2015, FedEx announced an order for 50 767-300Fs, with options for another 50 – altogether, the company has at least 75 firm orders for delivery between 2018 and 2023.
Amazon's logistics spend was $8.7bn last year and analysts have been predicting Amazon would be likely to roll out its own logistics operation.
"Will we eventually see Amazon cargo planes moving goods from New York to San Francisco? I would not be surprised," said Colin Sebastian, analyst at Robert W. Baird recently.
Analysts agreed that not only would Amazon's delivery economics improve, but it would have greater control of capacity at peak times.
While the e-tailer is unlikely to be eyeing its own AOC just yet, it could begin acquiring aircraft after testing the waters through a leasing operation. It is thought already to be working with ATSG out of the old DHL facility in Wilmington, Ohio.
ATSG and subsidiary ABX Air have been operating five 767s for an unknown domestic US  customer. Flight tracking websites show the aircraft are flying several times a day to destinations such as Dallas, Tampa and Ontario – all cities near which Amazon has distribution centres. The Seattle Times noted that since November 1, the carriers flew 219 flights out of Wilmington – a significant contrast to the seven flights they operated in the same period last year.
Last month, ATSG CEO Joe Hete said: "We advised you in August that the third quarter would be a transitional time for us, with intensive preparations to ready aircraft and services for new assignments in the fourth quarter. We deployed three Boeing 767 cargo aircraft under new arrangements during the third quarter, and will deploy eight others, five of those under dry lease arrangements, in the fourth quarter."
He also confirmed the company's interest in e-commerce.
"We also signed commitments during the third quarter to invest in a new joint-venture that will provide air express services in China and other points in Asia, starting in mid-2016 after pending regulatory approvals. That airline, United Star Express, will serve rapidly growing e-commerce markets from an operating base in Tianjin. We expect to be a source of leased aircraft to United Star Express as it expands over the next several years."
An Amazon spokeswoman told The Loadstar  it had "a longstanding practice of not commenting on rumors and speculation". No other sources were willing to go on the record.
Scott Ruffin, Amazon's director Transportation, Logistics, Supply Chain, is thought to be in charge of its air cargo plans. From his LinkedIn profile he appears to have extensive expertise in supply chain management and logistics for retailers – and spent four years in the US Marine Corps as Captain and Logistics Officer.