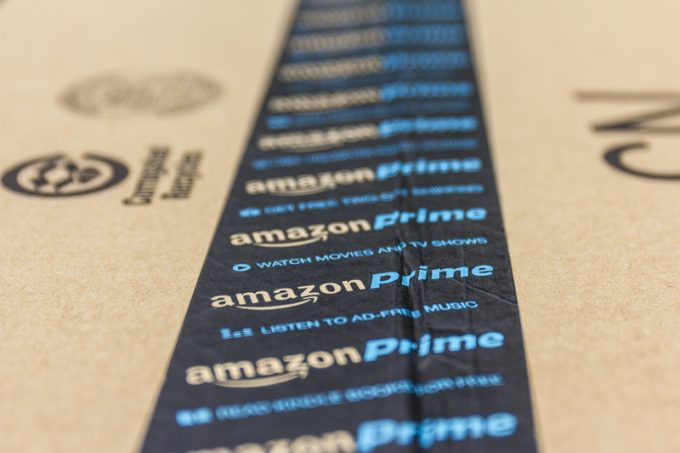 Now in its fifth year, Amazon's Prime Day has become an online shopping orgy of epic proportions – and a delivery headache.
This year's two-day discount frenzy, on 15 and 16 July, smashed records to amass a volume of orders for Amazon that was bigger than Black Friday and Cyber Monday combined.
Shoppers bought more than 175 million items.
In the US, more than 100,000 laptops, 200,000 TVs, some 400,000 pet products and more than a million toys were purchased.
Prime Day 2018 generated 100m purchases. However, comparisons are somewhat skewed, as the event ran for 48 hours this year, only 36 hours in 2018 and 30 in 2017.
John Haber, CEO of Spend Management, an Atlanta-based transport spend management consultancy, noted that over 300 retailers joined the discount sales extravaganza this year, up from 195 in 2018 and 120 in 2017.
This year, Amazon probably put in more of a marketing push in response to Alibaba's Singles Day last year, which generated $30.8bn in sales within 24 hours, said Cathy Morrow Roberson, founder and head analyst of consultancy and research firm Logistics Trends & Insights.
"This is a global thing. A lot of US consumers order on Singles Day and JD.com's event," she added.
Mr Haber reflected on how the Prime Day shopping spree would affect the traditional shopping peak season,
"It remains to be seen if such a large sale in July will have an impact later in the year. This has the potential to change people's behaviour," he said.
In light of the steep discounts for Prime Day – some items selling at cost or below – consumers may well adjust their shopping patterns, holding out on purchases for the large discount sales events that are now spread more throughout the year.
Huge discounts also tend to trigger more impulse buying. A survey published in 2017 found that 88.6 % of American adults had engaged in impulse shopping, spending an average $81.75.
For merchants and their logistics providers, the rise of huge discount events brings more sharp spikes in traffic that stretch their capabilities. Prime Day certainly did.
The two-day free-shipping default Amazon has so far offered to its Prime members was unfeasible due to the volume of shipments created by the event, and was replaced with delivery times of four days, Mr Haber noted, which appeared to have taken consumers by surprise.
"The people and infrastructure are simply not there," he said.
Amazon claimed to deliver more than 50% of its parcels, but Mr Haber thinks this was not possible with the Prime Day volume. The portion of traffic given to the US Postal Service (USPS) and carriers like UPS and FedEx had likely gone up, he said.
According to one report, USPS struggled with last year's Prime Day, and in the following week its transit times were 33% slower than normal.
Prime Day had a knock-on effect beyond Amazon and participating merchants. According to one report, large retailers with revenues over $1bn saw their sales surge by almost 70% during the event. Apparently, shoppers extend their bargain hunt beyond Amazon on Prime Day.
The rise of mega-shopping events forces merchants and logistics firms to plan ahead and review their strategies. Mr Haber thought this may accelerate the trend to drop shipping to reduce inventory build-up, and it may also bring inventory turns forward, so merchants have ample supplies ready on the front end and more in hand for the back end.
How profitable Prime Day was for merchants remains to be seen. The combination of steep discounts and shipping costs (including a multitude of surcharges) means many have to generate significant volumes to make it worth their while.
However, Mr Haber expected the event to have been profitable for Amazon: in addition to spurring traffic, it boosted Prime membership, which comes at a monthly fee of $12.99. But membership cancellations on the first day were 18 times higher than on the day before, which suggests shoppers signed up to order a deal they found attractive and cancelled the subscription immediately afterwards.