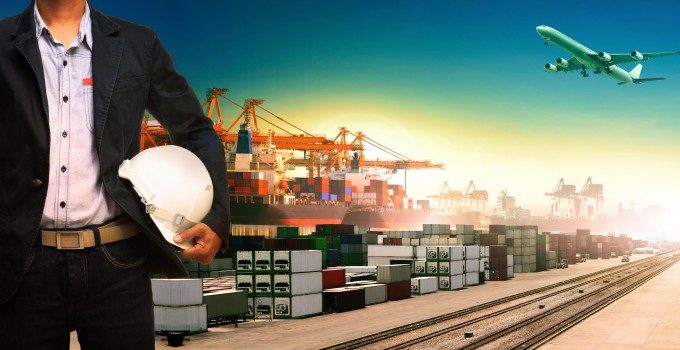 Drones present a great opportunity for the logistics industry. The benefits of last-mile delivery by drone, either in remote or congested areas, has been well reported. But there is also an opportunity to define the regulatory environment to suit the new technology in a way that other transport modes cannot.
Amazon has set the ball rolling. In a presentation to NASA this week, and appealing for all relevant bodies to come together to present solutions, the company set out its ideas on how the airspace for drones should be divided.
As it pointed out, air traffic control is the single largest capacity constraint on airspace – and that is set to increase with the inevitable increase in the use of unmanned aerial vehicles.
"In the United States, for example, there are approximately 85,000 commercial, cargo, military, and general aviation flights every day. This number is likely to be dwarfed by low-altitude small unmanned aircraft systems (sUAS) operations in the next 10 years," it noted in its position paper.
As a result, its answer is to divide lower airspace into corridors for drone traffic. It proposes that under 200 feet, air be reserved for low-speed localised traffic  – non-transit operations such as surveying, videography and and inspections, and drones with less technology, for example those unable to "sense and avoid",  likely to include amateur operations.
Between 200 and 400 feet, it suggests a high-speed transit space, for commercial delivery drones, or well-equipped vehicles defined by "relevant performance standards". And between 400 and 500 feet, there should be a 'no fly zone'  – which could be used only in emergencies.
It also advocates zoning airspace into low-risk locations, such as model aeronautics airfields, and into heavily populated areas.
Clearly, the airspace would need to be managed.
"Amazon believes the current model of airspace management will not meet future sUAS demands, particularly highly automated, low-altitude commercial operations. A paradigm shift in airspace management and operations is necessary to safely accommodate the one-operator-to-many-vehicle model required by large-scale commercial fleets."
It recommended that responsibility be divided, with the traditional civil aviation authorities taking ultimate responsibility, but vehicle technology – which can cover collision avoidance, navigation, communication, merging and sequencing – covering the day-to-day airspace management.
It added: "Additionally, it is Amazon's view that air traffic management operations should follow a 'managed by exception' approach. This means operators are always aware of what the fleet is doing, yet they only intervene in significant off-nominal cases, e.g. emergencies and national security directives."
While Amazon acknowledges that a lot more research needs to be done, it is a first step on the road to unmanned vehicles. But – with the news yesterday that a man in Kentucky took out a firearm to gun down a drone he believed to be photographing his property, there needs to be a significant change in public perceptions – or at least the implementation of a regulatory framework.
Oliver Evans, outgoing chief of SwissWorldCargo is enthusiastic about drones – and the blank sheet of regulatory paper they come with.
"There is no regulatory framework, so I hope in delivering it there is an opportunity to say, here we can leapfrog and get away from all the nonsense in traditional air freight."
Amazon and its new-technology cohorts are certain to do so.