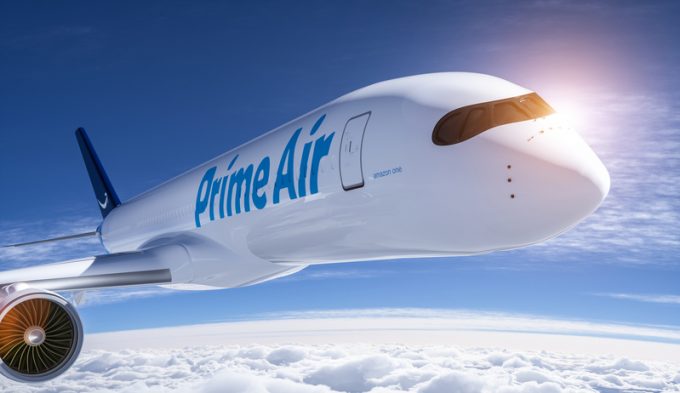 Amazon Air has joined the scramble for freighter capacity and, with its bottomless pockets, looks likely to bag a long-haul fleet, allowing it to adjust its network strategy, according to aircraft industry executives.
Reports indicate that Amazon is eyeing ten A330-300s and an unspecified number of 777-300s.
Christopher Karp, a consultant with the Network and Fleet Management Solution Group at Lufthansa Consulting, told The Loadstar that, with more than 850 777-300s in the air, Amazon was likely to succeed in its quest.
"Conversion capacities might be the bottleneck here, but with its market power, Amazon will be able to find a good offer there as well," he said.
But the key question for the e-tailer is where the 777-300ER converts will come from?
Aviation consultancy IBA said it saw no shortage of airframes once the P2F programmes entered their stride and senior aviation analyst Jon Whaley has already seen several ex-Emirates aircraft being reserved for P2F conversion with IAI/Bedek.
"In much the same way, the number of B777-300ERs expected to become available over the next 10 years will only grow. In recent times, we have seen a number of 777-300ER operators announce either partial or full fleet retirements."
These include All Nippon Airways, Etihad Airways and Qatar Airways, and the pace of retirements of 777-300ERs is expected to grow once the 777X enters operational service, he added.
Initial suggestions for Amazon's 777-300ER plans seem to indicate a desire to introduce routes to and from China, which undoubtedly would expand to other locations within the Pacific region.
"On the other hand, the significantly increased capacity the 777-300ER offers over both the 767-300ER and A330-300, positions the type well to serve those high-demand, high-volume routes, which may not necessarily warrant the use of the type's long-haul capabilities," Mr Whaley noted.
Several banks with exposure to 777-300ERs widely assume there will be hundreds – in the range of 400 or so – available to convert in the years to come. But some experts in the industry argue that there just is not the demand for that many, and think 200 is a more realistic figure.
Unlike the narrowbody sector, which has numerous players, widebody conversion is a niche market that requires significant freight flows to ensure economic sense.  However, there are a few new entrants in sight, and showing interest in the 777 conversion.
In the case of the A330-300s, IBA expects these aircraft to be used to supplement, and therefore have a similar route network to, the 767-300ER fleet.
"It is entirely likely that Amazon is pursuing the A330-300 due to feedstock of the 767-300ER starting to become limited, with conversions of the latter expected to fall off after 2024."
In fact, 2024 is also around the same time that IBA expects availability of A330 P2F conversion slots to become available, such is demand for the type now.
There are currently more operators of the popular A330-300(P2F) than the smaller -200(P2F).  IBA suggests feedstock pricing of newer passenger aircraft is rapidly reducing. For example, prior to Covid, a 2009 Rolls-powered A330-300 was a $25m aircraft, while now it is worth some $15m, and in some cases even less.
That could make the A330 family the most popular widebody conversion – although it tends to be favoured by express operators rather than general cargo freighter operators.