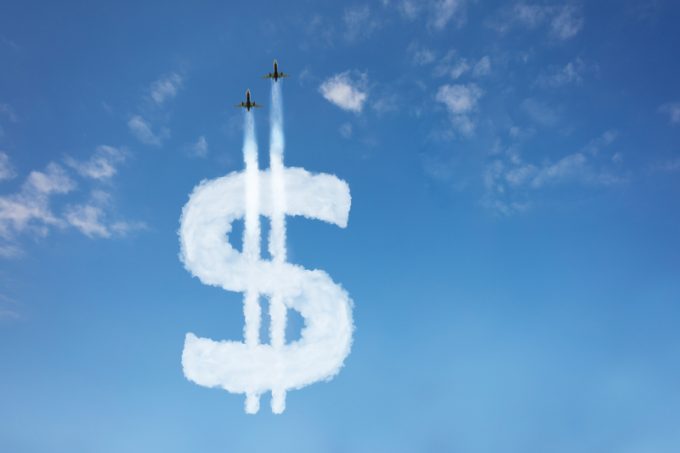 Transatlantic air freight prices are becoming more visible – but are changing rapidly, with one close observer noting "enormous price movements today".
Following the US decision to ban passengers from the UK and Ireland, from today, as well as Europe's Schengen area, previous hastily made plans to truck to the UK from mainland Europe have been changed again.
Several companies are offering Europe-US charters, however. One-way widebody quotes are between $395,000 and $440,000, while return flights are being quoted at $525,000 and $560,000 – making an AN-124 charter look comparatively cheap.
According to Agility, which has good updates here,  Hong Kong rates to Europe and the US have surged 50% in the past 36 hours. It added that this week "we can expect capacity shortages and considerable increases to spot price rates".
It added: "That said, space is available from Europe/US, with certain constraints like premium rates and no transit time commitments."
Freight rates from Europe to China and Hong Kong have "increased significantly in most countries", while Europe to and from south east Asia "rates are soaring", it said. In Italy, it noted, despite some 2,100 flight cancellations being announced in March and April, "cargo transport is continuing as usual, albeit with potential delays".
"Trucking from and to Italy is still available and alternative routings have been implemented to ensure movement of cargo."
Transatlantic routes have space available, "but at premium rates and without transit time guarantees".
"We can expect capacity shortages both inbound and outbound to Europe."
The Europe flight cancellations will also affect the US-Middle East/Indian subcontinent market.
"The US government decision to suspend travel from Europe to the US, and subsequent reductions on belly space for cargo, will significantly impact capacity and rates in both directions also to markets beyond Europe."
Meanwhile, US to Asia is also facing capacity constraints.
"Freighter schedules from the US are still inconsistent, but are ramping up and getting back to normal. Capacity constrains in Asian transit hubs remains to destination without direct flight options from the Americas."
In the Middle East, Saudi Arabia, Kuwait, Jordan and Qatar are moving to a freighter-only market.
China's outbound air freight capacity, meanwhile, "is under tremendous pressure among all mainland China export markets as production resumes and passenger flight cancellations are sustained", noted Agility.
"There are also significant capacity constraints on inbound air freight to China from Europe, the Americas and the Middle East, as carriers in all regions have reduced passenger operations to China in March."
Some 5,100 tons of capacity has been removed from China each day, with outbound capacity down 84% in a two-week period. Freighter capacity only fell by 5%, however, but has not made up for the belly shortfall. And intra-Asian lanes have seen "an unprecedented rate level surge due to the massive capacity reduction resulting from passenger flight and freighter cancellations".
Agility added: "A trend of ocean-to-air conversions exacerbates pressure on capacity outbound China. Customers may want to explore alternative transport models (sea/air option or cross-border truck)."
Freight Investor Services, which follows the TAC Index and develops 'forward curves', said today that "given recent volatility and trading interest" it would publish its forward curves daily now, rather than weekly.
"Air freight prices are showing very large week-on-week fluctuations … our focus moving forward will be the implementation of effective price risk management."