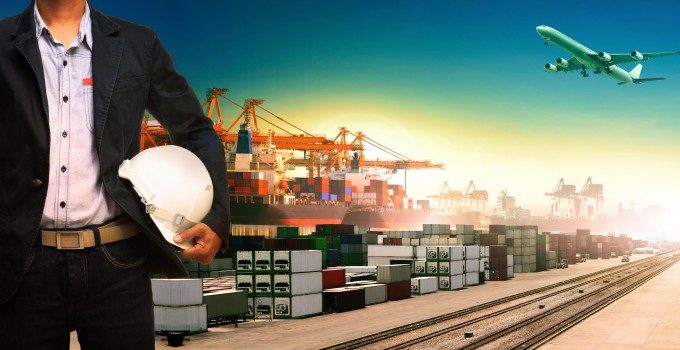 In signs reminiscent of the 2009 air freight peak, forwarders in Asia are reporting an air cargo backlog in Hong Kong and Shenzhen, which is showing no signs of easing.
Despite more than 15 air freight charters booked in the last few days space remains tight – and prices are continuing to rise.
"Airlines have been waiting for this since 2009, and they keep increasing the rate on a weekly basis," said James Gagne, chief operating officer of SEKO Logistics.
"Ocean freight is switching to air and the air export market from Hong Kong remains hot, mainly due to space constraint."
And to exacerbate the problems, some freight and passenger flights have been cancelled.
Mr Gagne added: "One of the major factors is that some Chinese airlines are switching more than 20 freighter aircraft to transport relief medical material to West Africa for the Ebola crisis.
"We have entered a re-run of 2009's 'V-shaped' bounce-back from the post-global financial crisis, when airfreight rates spiked overnight. However, this time there is the added dimension of port congestion which is forcing sea freight to air."
While the west coast port situation, combined with the holiday season, is undoubtedly adding to the problems, there are also structural issues in the US which may prevent the congestion from easing significantly in the short term.
Larger ships with bigger cargo volumes, gate hours, labour staffing and productivity are all problems, added Mr Gagne.
"Vessel bunching is also a problem – big ships are delayed in getting worked on due to sub-optimal number of work gangs assigned."
He also noted that carrier alliances were impacting the ability of truckers to match the right chassis with the right container, and that imbalances and shortages were rife across west coast terminals.
Brian Bourke, vic-president of marketing for SEKO, said: "We understand that shipping lines do not want to own chassis equipment, they are investing in big modern ships. So we are looking for solutions to this problem for our customers."
Shippers were eyeing the US east coast and Reverse Inland Point Intermodal  options, said Mr Gagne, even for shipments bound for the Mid-West. "If we have a repeat – or worse –  of last year's north-eastern freeze, we will see the 'perfect storm'.
"Customers would do well to enhance engagement with their logistics service providers to collaborate on solutions which balance inventory holding requirements and transit/cycle time," he advised.