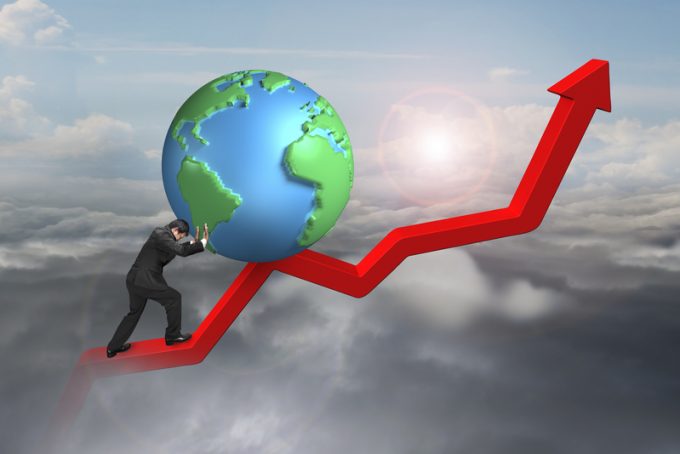 Welcome to our fourth and final part of our series on the end-of-year trends in air cargo. In part 2 we found there was no peak this time around. but in part 3, we highlighted that there were some green shoots of recovery to been seen.
So what has happened in the past two weeks?
Here is the good news: the upward trend continues.
Last time we highlighted the year-on-year global growth of 0.3% for the two-week period of 18 Nov-1 Dec. Our latest analyses show growth further improved, to 0.5%, over the past four weeks to 15 December.
While it is by no measure a peak in demand, an optimist could see an upward slope slowly appearing. This positive growth is, however, not yet present in the three lanes we have been following over the past nine weeks.
Let's start with the lane which is performing worst: Hong Kong to Europe. The chargeable weight from all the airlines we analysed was 10% lower between 2-15 December than in the same period last year. Despite a decrease in capacity of more than 5%, the dynamic loadfactor dropped below the 90%, which is quite unusual for this lane during this time of the year.
The Shanghai to Europe shows quite a different picture. In part 1 and 2, we reported a year-over year decline of 11%, while in part 3. the gap was halved to -5%. In the  past two weeks, this difference became even smaller, -1.5%. If this trend continues, it should not be long before we see a positive year-over-year growth on this lane. The dynamic loadfactor increased during this timeframe by 1.5% points to 91%.
From a chargeable weight point of view, Europe to North America has been moving sideways during the past nine weeks, with a year-over-year decline of 5% to 7%. The dynamic loadfactor, however (due to a decrease in capacity), steadily increased during the last nine weeks from 73% early on to 84% during the past two weeks. It is now on a par with the dynamic loadfactor during the same period in 2018.
Looking back at the past nine weeks it is clear that there was no peak. But on a more positive note, there are clear signs of recovery and that structural year-over-year growth might not be too far away.
For those of you wondering which lanes contributed to the global year-over-year growth of 0.5%, here are some of the main performers: China to North America, China to Middle East and Europe to China.
We will be back in the new year with a second series, closely monitoring the developments around the Chinese New Year and its impact on today's upward trend.
I wish you a festive holiday season and all the best for 2020!