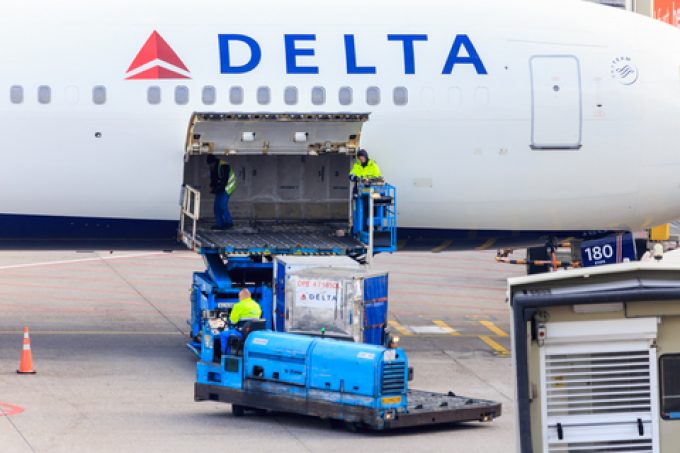 Fluctuating volumes, pandemic-induced government support schemes and staff shortage woes have left ground handlers facing "very different labour dynamics" across networks.
Chief operating officer of Menzies Aviation, Mervyn Walker, told The Loadstar the ongoing impact of Covid-19 differed country to country and was forcing the company to make "tailored" approaches to tackling recruitment challenges, which some claim are worsening.
"In the US, volumes have strongly recovered but unemployment benefit schemes have been a disincentive for some staff to return to the workforce," said Mr Walker.
"As such, we have temporarily increased pay at many stations to make sure we have staffing levels required to provide our services safely. While we did furlough staff in the early stages of the crisis all have been recalled and we are now recruiting in many cities."
Latest figures from the International Air Transport Association (IATA) note that North American carriers posted a 20.5% increase in demand in July compared to July 2019.
In line with June's equally strong figures (19.8% increase), North America was the strongest of all regions as new export orders and demand for faster shipping times underpinned the regional performance.
Mr Walker rubbished suggestions that handlers would struggle to staff this demand, noting US staff levels were "fast approaching" pre-pandemic levels.
However, emphasising the divergent impact of government support schemes, he said the company was facing a "different challenge" in the UK, with flight volumes not having yet recovered from the past 18 months.
"In the UK, flight volumes are yet to recover, and we have many employees still on flexible furlough," Mr Walker continued.
"We've the right level of staff for when flight volumes recover, and we want to retain them but with furlough ending we're facing a difficult situation as the UK government Airport and Ground Operations Support Scheme is 99% fit for airports and 1% fit for handlers."
Even so, he said cargo services had "generally" returned to pre-pandemic levels with the "cargo boom" experienced over the course of Covid growing the network to 50 locations.
Mr Walker's assessment of the divergent situation builds into difficulties experienced in other parts of the globe, with a spokesperson for German airport services company Fraport telling The Loadstar in August that ongoing preighter services were proving particularly difficult for handlers.
"A lot of staff is necessary to handle many small and loose shipments that are frequently transported in preighter aircraft," said the spokesperson.
"In addition, airlines currently operate very flexible schedules, with changes frequently at short notice. The cargo sector has seen a rise in ad-hoc charter services. As a result of these structural changes, traffic tends to be heavily concentrated during several peak times."
Resultantly, these peaks are experiencing traffic equivalent to 2019 levels requiring a large quantity of staff to handle these "sudden sharp increases in demand".
While the airport operator began the gradual reduction of short-time work for handling staff, it acknowledged that the sharp peak periods was leading to heightened demand for more staff, and consequently it had commenced a recruitment blitz.