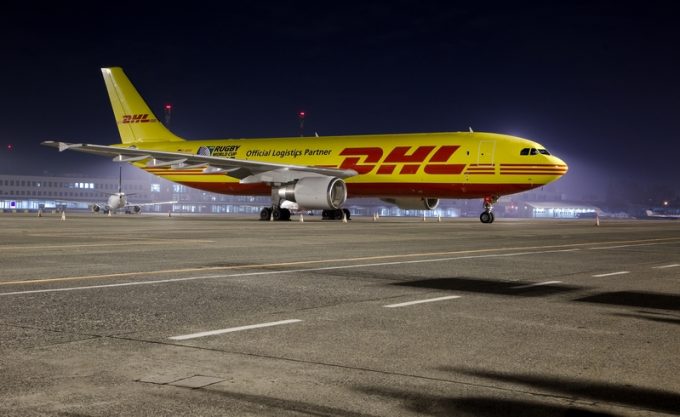 First-quarter air freight volumes at Budapest Airport rose 20.8% year-on-year, driven by growth in Hungarian manufacturing.
Total volumes exceeded 235,000 tonnes for the three-month period, and cargo manager Jozsef Kossuth told The Loadstar at Air Cargo Europe in Munich last week it was thanks to major manufacturers setting up shop in the country.
"Samsung has spent €300m on what will be its third factory in Hungary," said Mr Kossuth. "We also have the likes of Huawei, GM and GSK here."
This has resulted in significant demand for space on airlines and Air China, Cargolux, Emirates, Turkish Cargo and Qatar Airways are all active.
"Cargolux operates three full-freighter flights a week from Budapest," he said. "Turkish and Qatar each operate three weekly freighter services."
Mr Kossuth said there had been concerns at first that export volumes between Hungary and China would not be sufficient to sustain cargo interest.
"However, with Emirates carrying 100 tonnes a week last year on daily passenger services, these concerns were swiftly put to rest," he added.
"And there has been increasing demand from forwarders for more services – we have the cargo, we have the forwarders and we have the facilities."
Much of this manufacturing boom is down to a government push to entice companies into the Eastern European country. Mr Kossuth said the government of Viktor Orban introduced tax incentives and further discounts for companies that set up shop in Hungary.
"We are capitalising on this and have introduced our own incentives to draw carriers in," said Mr Kossuth. "For new routes we apply high discounts.
"In a carrier's first year of operating, we apply a 100% discount to landing fees, which is reduced to 80% in the second year, 60% in the third and so on."
Alongside this, Mr Kossuth said, no taxi fees are applied for the first three hours, and described handling and operational costs as "favourable".
"Our labour costs are one third of what you'd pay in western Europe," he added. "And while they are rising, they won't be level for another 10-15 years."
Now the gateway is working on its infrastructure, with two new facilities, measuring 16,000sq metres, to be made available to DHL and TNT.
"All four of the big integrators, DHL, FedEx, TNT and UPS, are here," said Mr Kossuth. "At peak periods, DHL is operating three flights a day."
And by the first quarter of 2019, Budapest will have inaugurated a separate 16,000sq metre cargo building for its own purposes, as well as new warehouses and facilities for forwarders.
"We believe Hungary's economic stability and the level of support the airport is receiving from the government will help us thrive," he said. "And we think that with these developments in place, we will be able to take back some of the volumes we have seen leak to surrounding countries."