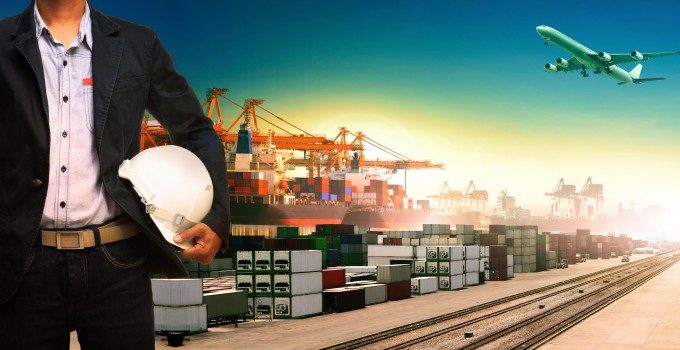 A decision on the future of Martinair will be made at the start of September, said AF-KLM-Martinair CEO Alexandre de Juniac this morning at the carrier's second-half results presentation.
Reporting that the group had seen its EBITDA rise to €641m from €510m in the previous second quarter, Mr de Juniac also revealed that the carrier took a €106m charge on cargo in anticipation of further cuts to the division. Cargo made a loss of €45m in the second quarter, up from the previous year's loss of €50m, and a loss of €79m for the first half, improved from €100m for the first half 2013.
"Cargo it still difficult," he said. "The measures we took were not enough. By the beginning of September we will make a decision on whether we will have a partnership, joint venture or partial sale." The carrier also said there would be a "radical downsizing of the full freighter fleet", with "minimal exposure to full freighter capacity by 2016".
The presentation also noted that there was a voluntary departure plan for 210 cargo staff. Dutch media outlet RTLZ reported yesterday that KLM has been encouraging Martinair's pilots to leave or take early retirement.
A complete sale of the loss-making Martinair division now seems unlikely, as under EU rules the majority owner must be European and there appears to be no local appetite for the company. The two names currently associated with any potential acquisition, Etihad and AirBridgeCargo, would only be able to take a 49% share, with AF-KLM retaining 51%.
However, one airline executive questioned whether, following the shooting down of MH17, there could be political pressure, either in the Netherlands or from the EU as a whole, not to allow a sale to a Russian company. He also questioned whether any Russian company would have the available funds, if sanctions were to bite, to be in a position to invest.
The future of Europe's relationships with Russian airlines is becoming a key concern for some forwarders. Describing the market as "jittery", one forwarder told The Loadstar: "If you imagine that the sanctions bite with Russia, there will be very little trade between the EU and Russia and, as such, flights that serve Moscow from AMS and FRA will have little or no traffic, traffic that moves at a premium. It will really wipe out a lucrative sector.
"Take the sanctions out of the picture for a moment and also consider Dutch business sentiment. Who will want to spend money with a Russian operator after the events of last week?" he added. "We are keeping a close eye on it."
However, Ben Radstaak, chief of Air Cargo Netherlands, said the Dutch were a pragmatic people. "We'll keep flying on ABC as long as it is allowed to continue flying and is not hit by any sanctions. Before that happens, some EU countries will have to stop supplying arms first. I have not yet noticed any sentiment to start avoiding Russian carriers."
ABC, meanwhile, this morning announced record half-year results.