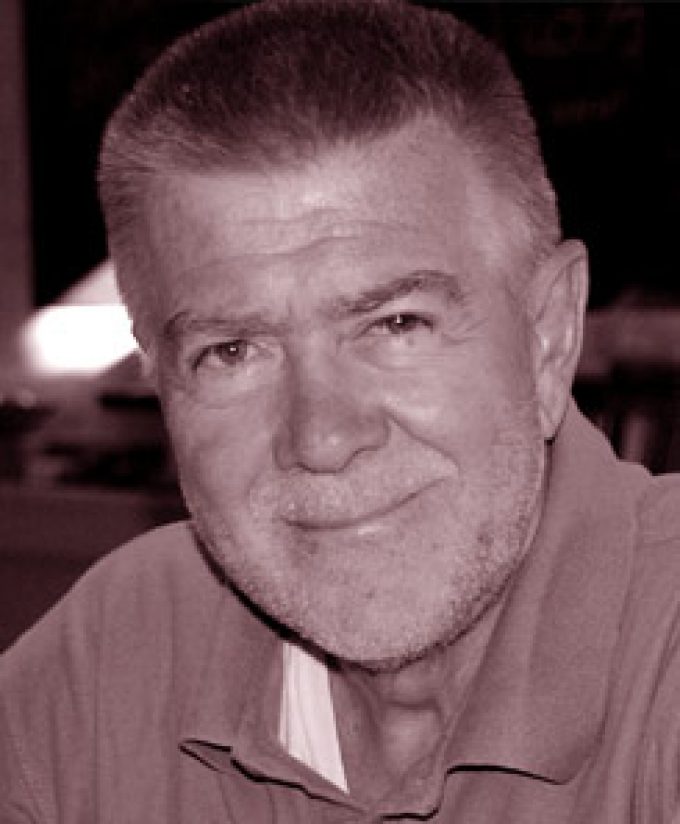 Boubby Grin, head of strategy at KLM Cargo from 1998 – 2001, and industry visionary, passed away on 28 January, at the age of 74
Boubby,
You have every right to be proud, and to know you were 100% correct in your thinking and strategy – and together with Jacques Ancher, building the team that could pull it off.
The unfortunate thing was the industry's lack of understanding, which let us down. History has not been kind to it ever since.
KLM Culture
I started my career in KLM Cargo well before we had a unique strategy, but we were very good at following IATA rules and processes, and operationally were absolutely outstanding compared to our competitors. This brought KLM Cargo into high esteem with shippers, consignees and the professional freight forwarders of the day. Within the rules we were the best, and although others could field more capacity, for example with the first 747Fs, we still held our own by balancing the Combi with lower deck capacity in the passenger variant.
Our mistake at the time was not realising earlier that IATA, by seeking consensus and common solutions for all, would kill individual initiatives. IATA's one-stop shop approach would lead to the commoditisation of air cargo, and the forwarders and integrators taking away control of our destiny, profitability, entrepreneurship and status in logistics as an airline.
You understood all this from the very beginning, and with Jacques, set out to make sure KLM had a future, and the value of the cargo contribution to a scheduled airline would be recognised, transparent and supported. No one else in the industry's upper management had the same foresight, no one realised there were two segments to our future as a scheduled cargo airline business. One required dedicated focus on products, today called "verticals". The other side, driven by the forwarders, was a price-driven equation, and to serve that efficiently you must drive down costs to the lowest level possible.
Why bring all this up now? Surely history has proven that more than 30 years ago in KLM, we were right in cargo, and wrong with the rest.
The Trade
We all knew that by being open, transparent, and by using the Cargovision platform as a tool, because it was a perfect vehicle to promote thought change in the industry, we were being honest to all stakeholders.
KLM Cargo and its strategy, its reasoning for that strategy and objectives  – and most importantly, why the airline industry, including forwarders, had to move away from commoditisation and also enhance the product offering in important verticals  – would be understood. In other words, you embarked on a "pull" strategy for the industry, knowing that past mistakes were made because we were "pushed" into decisions that were totally wrong.
Now Amazon, Ali Baba/ Cainiao, SF Express are doing the pushing. The scale, efficiency, and investments required are now pushing forwarders to realise airlines are strategic partners, not people to be threatened with boycotts. Who would have thought even five years ago that the name Panalpina would not exist anymore?
Conclusion
Boubby, never think of why we as a team did not succeed in making the whole air cargo industry understand and be aware of what was coming: you did. The problem was that only now do airlines and forwarders, shippers and consignees understand it. They realise the mistakes made in not listening, implementing and investing in both the people and processes you championed for, which such a valuable core business requires. Not understanding what was to come was an industry mistake.
The air logistics industry is better off now than ever before with new-found respect due to e-commerce, and the decision of airlines to introduce products, which KLM first thought of more than 30 years ago. The shame is it took so long for them to react, those that survived.
Today's mantra in air cargo is speed, transparency, quality and then price, sound familiar?  That was your mantra of 30 years ago.
Airlines that developed to become world leaders such as Emirates, new entrants like Qatar, and Chinese airlines such as SF Express are running massive fleets profitably, and it all was predicted by you so long ago.
In my case, I can assure you that my company, through its extensive training programmes that are globally accepted now, is teaching what you taught us. What we learned from you is still being passed on. The young managers for the most part in these classes are being taught the history, and they now understand and can see where the forward direction must be. The unfortunate thing is that it's not KLM. But never doubt the value of what you and Jacques did, the message, and your life's work will carry on – I promise you.
Stan Wraight,
President of SASI, your humble student, and lifelong admirer of your intellect and vision – but most importantly, your true friend over the past years.
For more on Mr Grin's vision, read this 1997 interview with him in Aerlines magazine, which includes his thoughts on the fledgling Cargo2000.