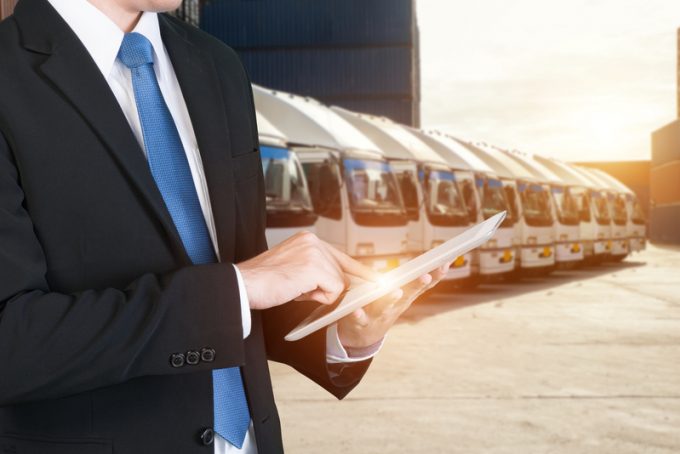 Deloitte may be able to soothe the concerns of hundreds of thousands of traders with CustomsClear, aimed at "demystifying" the UK's £7.5bn customs clearance market.
From October, UK imports will run through the new Customs Declaration Service (CDS), as HMRC terminates support for the Customs Handling Imports and Exports Freight Platform (CHIEF).
However, last month the government had to write to more than 200,000 traders urging them to make the switch before the deadline.
Tax partner at Deloitte and one of the team behind CustomsClear Daniel Barlow told The Loadstar that with Brexit, the move to CDS had constructed a "major new market".
"According to the government, departing the EU has resulted in 200m more declarations a year, some £7.5bn in new customs costs, and with the migration to CDS, this appeared an attractive market, where importers and exporters need assistance.
"Obviously, we are not looking at CustomsClear as a system that will cater to all those 200m declarations, but we do see it as a simplified way for processing some."
The move to CDS pre-dates Brexit and was intended to meet the requirements of the European regulatory environment. To some, the decision to stick with it after Brexit has "caused some concern", with traders and the logistics sector "resistant to more change".
Senior manager and consultant for border trade and migration at Deloitte Matt Jeavons, told The Loadstar to consider the switch to CDS as a "mistake" missed what it offered.
"HMRC has developed a system that creates more accessibility for traders to make their own customs declarations. Perhaps unsurprisingly, this has left a lot of people concerned about how they will make declarations, but that has resulted in the creation of solutions like CustomsClear which can be used as the interface to do so."
He added: "But CDS is really aimed at simplification and unblocking problems within the old system and the regulatory landscape – its ease of use should make it transformative."
CustomsClear is a software-as-a-service system that, billed by monthly subscription, can automate the declarations process.
Mr Barlow said: "It is a codified system that can handle the bulk of ro-ro traffic coming to and from the UK. Our cheapest package is £100 per month and for that you get five declarations, but it can scale up. These price points are important because there is a large majority of very simple ro-ro trade, with declarations costing as much as £60 per move, at that price, it's a disincentive.
"With us, you can sign up and begin submitting the next day."
Mr Jeavons said all the trader required was a commercial invoice, packing list and the transport consignment note – "all things any trader will have". He said the programme walked you through the process and provided a real-time government response that goods can go to the port.