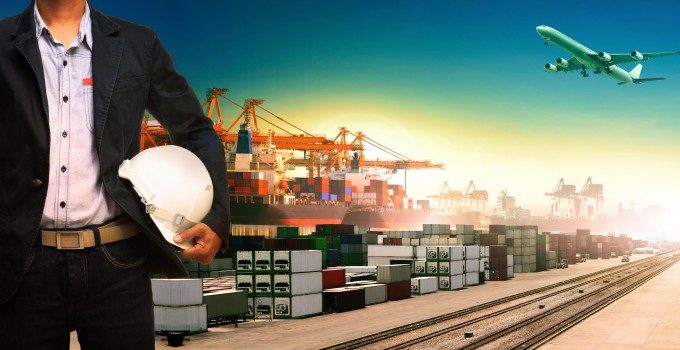 A major US rail freight carrier is facing a lawsuit for damages of up to $41m for abruptly changing its service.
In court documents filed last week in the state of Washington, the owner and CEO of Rail Logistics claimed the BNSF railway company "negligently obtained and communicated false information", through motives of "pure greed", which "effectively destroyed" their business.
Michael Lerner and Steven Lawson's case centres on their decision to set up a refrigerated intermodal shipping service, Cold Train, to move fresh produce from Washington State to retailers in the midwest using a 72-hour expedited service between Quincy and BNSF's intermodal terminal in Chicago. The 72-hour timeframe enabled shippers to use rail instead of trucking services.
The service became popular – the port of Quincy's throughput rose from about 40 containers a month to 100 after Cold Train launched in 2010. By 2011, Cold Train was shipping some 300 containers a month, rising to 500 in 2012 and nearly 700 in 2013.
Cold Train was obliged to use BNSF for 95% of its container movements, and had invested in the purchase and lease of 400 containers by September 2013, a  significant personal liability, according to the claim.
While BNSF's on-time performance (OTP) was 92% in August 2013, by September it had dropped to 81% – and fell each month thereafter to 54%, 44%, 35%, 28% and down to 4% in February 2014.
"Throughout this time," claim the plaintiffs, "BNSF continued to assure Mr Lawson and Mr Lerner that it was working hard to resolve the OTP issues and represented that timely, consistent service would be restored. Mr Lawson and Mr Lerner accepted these representations and relied upon them."
Meanwhile, the plaintiffs had received an offer to acquire Cold Train from Federated Railways, for $31.7 million in cash, debt assumption and lease acquisitions, which BNSF "encouraged". In March, Federated made a capital injection of $1.25m.
However, by April, BNSF's OTP had fallen to just 3%. Customers could not tolerate the delays and changed service.
On April 24 last year, BNSF did two things: it wrote a letter to the US Secretary of Transportation asking for support for a grant to expand the port of Quincy's intermodal facilities, where Cold Train was the only intermodal shipper; and it also informed Mr Lawson and Mr Lerner it was cancelling the 72-hour service and substituting a new 125-hour service, effective the following business day.
The plaintiffs claim BNSF had previously informed other customers and "purposefully concealed" the news from Cold Train.
"The change was motivated by BNSF's decision to totally ignore all produce growers and shippers in Washington and to forgo devoting trains and track to them, but, instead, to commit all of its resources, including trains and track, to more profitable oil and coal shipments," says the claim.
"BNSF has not only abandoned the produce growers and shippers in Washington, it has decided to drastically enlarge its facilities and add terminals for the sole purpose of transporting oil and coal. In fact, BNSF is currently seeking permits to add terminals for that exact purpose."
The change in service was "disastrous", claims Cold Train. Federated withdrew its offer  and Cold Train's management was left facing significant liabilities as well as the loss of the value of the business.
Growers became reliant again on trucking services. Talking to local media in July, Kirk Mayer, manager of the Washington Growers Clearing House, said BNSF's increased delivery time would make it "next to impossible for a perishable crop, such as tree fruit, to use rail service".
In a statement BNSF said: "Any suggestion that BNSF would intentionally seek to cause harm to any customer runs completely contrary to how BNSF conducts business. BNSF is dedicated to customer satisfaction and growing our network to meet customer demand. BNSF did experience well-documented service issues following unprecedented demand levels and historic winter weather events beginning late in 2013, but we worked to remedy those situations and regularly communicated with our customers throughout the period so that they could anticipate when service would improve and plan accordingly."
BNSF must respond within 21 days of receiving its summons.