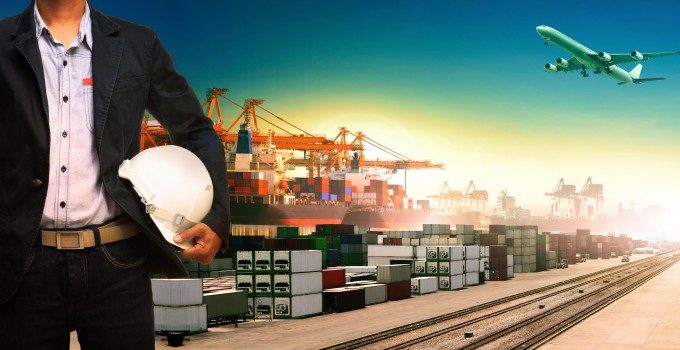 The 2M east-west vessel sharing agreement between Maersk Line and MSC is the first alliance this year to announce a capacity reduction by downsizing vessels deployed on its Asia-Mediterranean and North Europe AE9/Condor loop.
Ships of 9,500 teu on the service will be replaced by those of around 6,500 teu. Maersk Line advised its customers yesterday that the capacity downgrade followed a network review to "improve the allocation of capacity on Asia-Europe services.
It added that the change, "to meet both current and anticipated demands", would "mainly impact the Mediterranean", where the service calls at Barcelona and Tangier.
In North Europe the loop calls at Southampton, Le Havre, Antwerp and Felixstowe, and in Asia, Ningbo, Shanghai, Yantian and Chiwan in China and Tanjung Pelepas in Malaysia.
Moreover, there were indications that there could be more cuts on the way.
The customer advisory said: "Our adjustments to the network will provide us with a more seasonal network, which will allow us to adjust capacity to [meet] demand without impacting the product and reliability we offer to customers."
It added that it was "currently putting the finishing touches on the revised rotations and full services details", which it said would need to receive regulatory approval – again a hint of more capacity cuts to come.
Although MSC generally does not publish its scheduling or service amendments, Maersk said that the changes to the network "will apply equally to both VSA partners", thus endeavouring to ensure that there was no commercial advantage gained by its 2M associate from the announcement.
With freight rates between Asia and North Europe having plunged to record lows, the only tool in the box used so far by carriers to overcome the disconnect between supply and demand on the troubled tradelane has been to cancel sailings.
However, despite a number of blanked sailings being announced for June, carriers have so far been unable to stop rates from continuing to tumble as the battle for diminishing cargo continues apace.
Indeed, as of last Friday the Asia-North Europe component of the Shanghai Containerized Freight Index (SCFI) had shed almost $600 in less than a month to a sub-economic level of just $284 per teu.
Moreover, with an intense market share battle raging in Asia, anecdotal reports suggest that better-paying contract cargo was being lost by Maersk Line to rival carriers, including MSC, which were tempting shippers with substantial rate discounts.
And in what was described by Maersk Group chief executive Nils Andersen as a "hesitant" reaction to the defection by contract shippers, the Maersk sales team were obliged to slash rates significantly in recent weeks to hold onto business, thus pouring more fuel on the fire.
Meanwhile, an obvious consequence for Maersk and MSC of the downsizing of ships on the AE9/Condor service is what will they do with the incumbent 9,500 teu ships?
Hitherto, so-called uneconomic smaller ships of this size have been cascaded out of the Asia-North Europe route to make way for a flood of ultra-large newbuilds coming out of the yards.
Is the first sign of a reversal of the cascading strategy of carriers? Not if the orderbook is anything to go by: Alphaliner reports this week that the top three container lines have a massive 1.5m of cellular capacity on order, of which a considerable slug is for ULCVs of 13,000 teu or more.