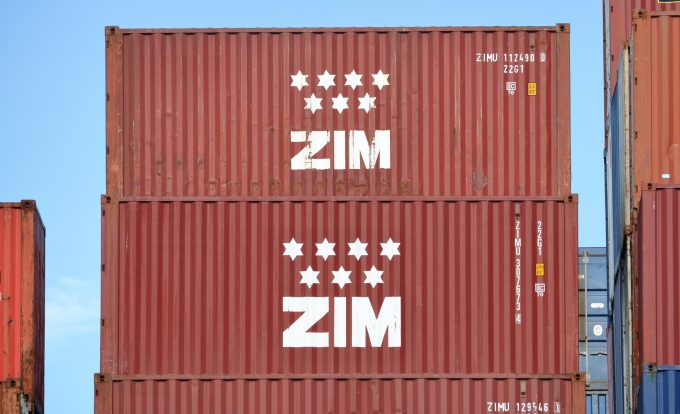 Israeli shipping line Zim has revealed that it entered the second-hand market this month and acquired seven container ships.
This represents a switch from its asset-light strategy of sourcing tonnage purely from the charter market.
The seven purchases were built between 2007-2009 and include five 4,250 teu vessels and two of 1,100 teu, for which Zim paid a combined $320m in separate transactions
Eli Glickman, Zim president & CEO, said: "Since going public our focus has been to allocate capital to strengthen our commercial prospects and create long-term shareholder value.
"With the opportunistic acquisition of these much-needed vessels, we have drawn on our strong cash position and our agile approach to maintain and expand our operating fleet to meet growing customer demand, while remaining committed to delivering industry superior profitability."
And he added: "We will continue to complement our primary strategy of chartering-in the vast majority of our vessels by selectively acquiring second-hand tonnage when the appropriate opportunities arise."
In May, the line flush with cash from its IPO in January, CFO Olivier Destriau told The Loadstar the focus of the carrier's capex would be building up its fleet of containers, and it allocated $590m to its box fleet expansion programme.
"We are an asset-light company when it comes to vessels, but we want to take the share of owned containers to over 30% of our fleet," he said at the time. "Crossing that threshold is a first step and I see owning containers as a good use of the cash we generated. Containers are a liquid asset and retain their value over the years, and even at the end of their lives there is a scrap metal value."
It did not disclose the details of which vessels it acquired, but vesselsvalue.com recorded the sale of four vessels of 4,250 teu-4,275 teu to Zim in October: ALS Fauna and ALS Juno were acquired for $60m apiece from Singapore shipowner Asiatic Lloyd Shipping, while Harpy Hunter and Heron Hunter were bought from Belgian shipowner Delphis, also for $60m each.