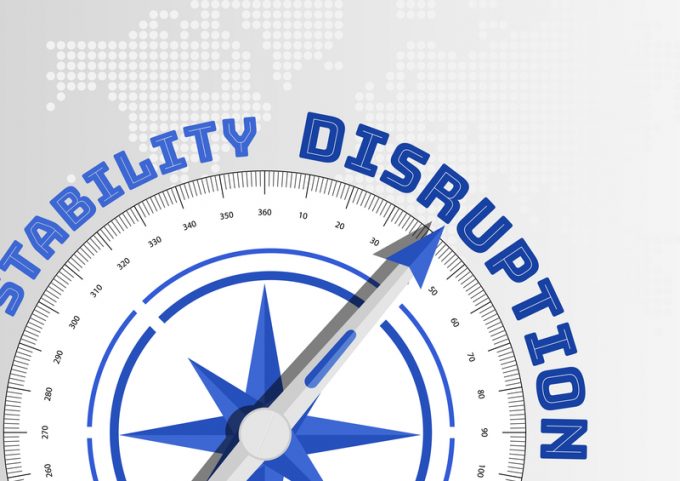 Digitisation could make freight forwarders redundant in the next 20 years unless they significantly adapt their business model.
As data in the supply chain becomes increasingly transparent, in a bid for seamless flows of information and cargo, the forwarders' advantage ebbs, delegates heard at Air Cargo India in Mumbai this week.
Two of the three flows controlled by the forwarder – the documents and the money – will be taken over by technology. The third flow – the cargo itself – will be carried by, of course, the carrier.
One delegate said: "I feel great fear for the forwarder," while another asked: "Is there a future for the freight forwarder, or will it come down to those with actual assets?"
One senior freight forwarder, speaking privately on the sidelines of the conference, noted that once the data is opened up and made transparent – something that other stakeholders in the fragmented supply chain are keen to do – they will no longer enjoy the advantage that has kept them in the business.
Amar More, CEO of Kale Logistics Solutions, which has just announced the first ever digital air freight corridor, between Mumbai and Amsterdam, said: "This industry is ripe for blockchain and digitisation."
Shantanu Bhadkamkar, chairman of the International Federation of Customs Brokers Association, added: "The effect on forwarders will be quite significant. But disruptions in the past have helped us to grow."
Already shippers are starting to control their own flows, enabled by technology. Garment retail group Inditex books its own freight; Amazon controls its own freight flows.
One air freight chief executive told The Loadstar that he could not see a future for freight forwarders. "There simply won't be a role of them to play. I honestly think they won't be needed. Everything else can be done with technology or carried by the asset-owners."
But one forwarder, while agreeing his industry's days were numbered, said it "would not happen overnight".
"We'll have to wait for all the elements in the chain to open up first – such as Customs, and that will take some time. But forwarders should be looking at investing in technology – and there will still be niche products that will require expertise, such as pharma and so on."
A recent McKinsey report also points to a longer-term change. "An even bigger question hanging over the business today is digitisation. New technologies, such as advanced analytics and machine learning, can help companies automate some of their back-end and customer-facing processes and raise levels of utilisation. But these technologies will disrupt air freight forwarding profoundly over time."
Forwarders also don't work to global standards, possibly slowing down their demise. DHL offers different solutions to Kuehne + Nagel for example. There is no standardisation of processes.
Airlines, as ever, were not only extremely wary of predicting the demise of the forwarders, but also noted that they currently rely on them as partners, or "the first line of enablement", as IATA cargo chief Glyn Hughes said.
Cathay Pacific's Mark Sutch added: "Forwarders play an extremely important part in air freight and that's not going to change."
However, Jacob Matthew, president middle east for National Air Cargo, while not talking about the role of forwarders, simply where he sees his company in 10 years, said: "We will try to integrate elements, looking at what the integrators do. We just have to take some of the steps they do. And we'll one day be our own Amazon."