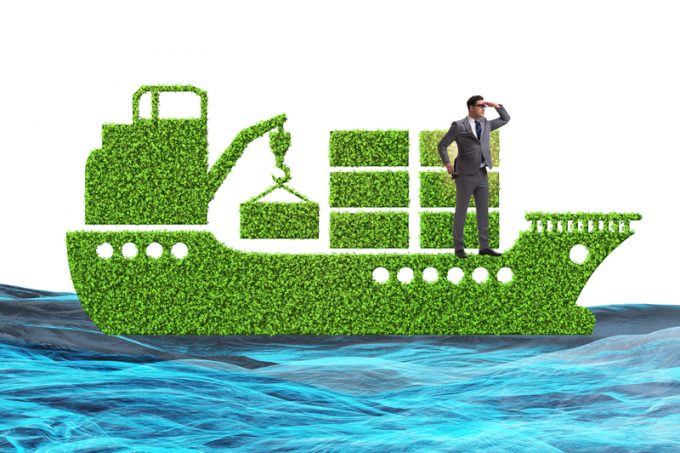 While governments globally continue to fail to address the UN-designated climate emergency, the UK has announced plans to have zero-emission capable ships on its waters by 2025.    
This "ambitious" – dubbed "impossible" by some – target is part of Whitehall's Clean Maritime Plan, which will incentivise the industry to meet the goal.  
Maritime minister Nusrat Ghani said: "Maritime is vital to the success of the UK's economy, but it must do everything it can to reduce emissions, improve air and tackle climate change. 
"The plan sets an ambitious vision, opens exciting opportunities for innovation and will help make the UK a global hub for new green technologies in the maritime sector."  
The plan states: "By 2025 we expect that: all vessels operating in UK waters are maximising the use of energy efficiency options; all new vessels being ordered for use in UK waters are being designed with zero-emission propulsion capability; zero-emission commercial vessels are in operation in UK waters."   
The consultation into incentivising shipping to transition to zero-emissions will take place in 2020, with a £1m competition to find "innovative" ways of cutting emissions.  
Chief executive of the UK Major Ports Group and member of the Clean Maritime Council Tim Morris described the plan as a "really valuable piece of work". 
"[It sets] an ambitious path forward for transforming the UK maritime sector that doesn't shy away from the scale or complexity of the challenge," he said. "But it's a transformation the ports industry, along with the rest of the maritime sector and working in partnership with government and other stakeholders, is determined to take on." 
However, one source told The Loadstar it was an "impossible" target, with the required technology not yet in existence.  
News of the Clean Maritime Plan was followed by an announcement from a consortium of industry stakeholders that it had established a new national centre for maritime innovation.  
Dubbed MarRI-UK, companies, academia and the government are involved in the centre, based at the University of Strathclyde with further sites set to be opened across the UK.  
Professor Alex Duffy, from the university, said: "If you want to remain at the forefront of advancements, benefit from the collaborative network synergy, gain streamlined access to research and innovation expertise across the UK and help set the agenda and influence government policy, then MarRI-UK is for you.  
"We are looking for sector-spanning pioneers to join MarRI-UK and spark change that will lead the way for the maritime sector of the future." 
The body will be responsible for running the £1m competition announced as part of the government proposals.