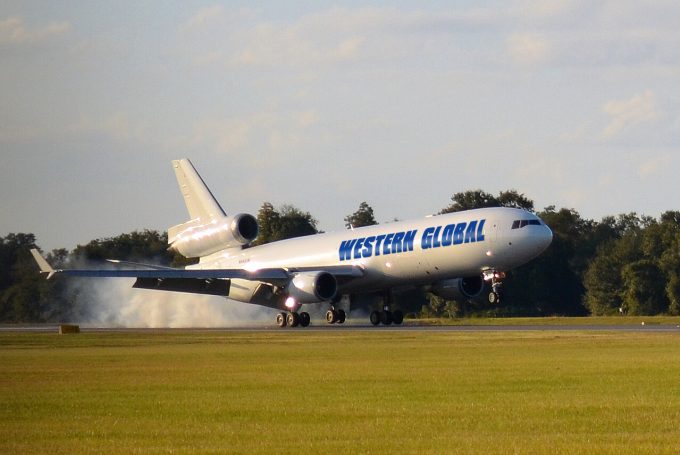 US-based Western Global Airlines (WGA), an ACMI carrier founded in 2013 by Southern Air's Jim Neff, has submitted an application to the US Department of Transport to expand its scheduled cargo service beyond China and Hong Kong.
The documents show a WGA request for a certificate of public convenience, authorising scheduled services between the US and countries with Open Skies agreements.
In the application, the carrier asks: "WGA requests the certificate authority issued in response to this application be effective for an indefinite period."
It adds that the open-skies authority requested will "maximise WGA's flexibility and competitiveness" and that "issuance of such authority would eliminate the need for multiple applications for noncontroversial authority, conserving the Department's and WGA's time and resources".
The carrier operates 11 MD-11 and two B747-400 freighters, but said it "anticipated" expansion of international all-cargo services beyond the scope of China and the US.
Last year, WGA applied to operate scheduled services between China and the US for one customer as, "due to the policies of those governments, [they] are not permitted as charter flights".
The application put it at odds with rival Atlas Air, which claimed that the proposed services would "constitute a substantial change in operations". It said the DoT should "carefully examine this applicant's financial fitness information".
WGA retaliated: "Atlas is clearly less interested in the department's enforcement … than it is in delaying, or suppressing altogether, additional US carrier competition in the Asian all-cargo market."