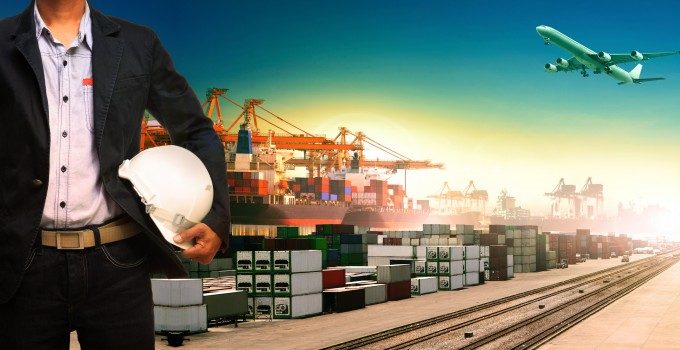 It might seem slightly off the beaten track for The Loadstar to look at piracy, but it can have a significant impact on carriers and shippers, not only in insurance, but also supply chains. And the trends in piracy are shifting away from east Africa and towards west Africa, according to recent figures from the International Maritime Bureau, whose piracy reporting centre has registered a sharp decline in the number of Somali attacks on vessels transiting the Red Sea and Suez Canal approach.
The principal reason for the decline is the introduction of armed guards to merchant vessels – naval sources and insurance executives are quick to point out that there has yet to be a successful pirate attack against a vessel that is firing live rounds at approaching skiffs.
In the first half of 2012, according to the IMB statistics, there were 177 incidents – unsuccessful and successful robberies and hijackings – compared with 266 in the first half of last year across the world's oceans, while attacks attributed to Somali pirates had declined from 163 in the first half of last year to 69 this year, of which 13 were successful compared with 21 last year.
Somali pirates currently hold 11 vessels and some 218 crew, including 44 in unknown locations.
"The reduction in the number of reported Somali piracy incidents is the result of the efforts of the international navies, effective deployment of Best Management Practices, ship hardening and particularly the increased use of Privately Contracted Armed Security Personnel (PCASP).
"The pre-emptive and disruptive tactics – including the first land-based attack – employed by the navies have played a vital role in deterring the pirates. Naval assets are essential to region-wide counter piracy tactics, including interdicting motherships before they can get into a position to threaten merchant vessels," the report said.
You can see for yourself from this head-cam of a PCASP in the Gulf of Aden the brutal realities of protecting trade on the Asia-Europe lane.
The use of armed guards can also go lethally wrong. In February two Italian marines on board the Italian-flagged oil tanker Enrica Lexie were charged with murder by Indian police after firing upon a fishing vessel off Kerala, India's south-western state, and killing two fishermen. They remain in custody as the case against them is prepared.
Similarly, another Indian fisherman was killed by the US Navy in mid-July near Dubai after the vessel went too close – according to US Naval sources – to the USS Rappahannock. A row is now underway over whether the US vessel gave sufficient warning to the fishing vessel that it was about to open fire.
It is ironic that both of these incidents have involved military personnel, while fears of unregulated and badly trained private security personnel causing such incidents was one of the chief reasons why so many flag states and shipowners have been reluctant to employ them.
Despite the Enrica Lexie and Rappahannock incidents, both the Dutch and Indonesian governments recently passed laws banning the use of PCASPs on merchant vessels flying their flags.
Nonetheless, not a single vessel with armed guards has been successfully hijacked, and with a rough cost of around $50,000 per transit of pirate-infested waters, many owners see PCASPs as a cost-effective insurance against the possibility of millions to be paid in ransom fees.
Over the past two years the number of private security companies offering PCASPs has mushroomed, while legal problems surrounding the transit of their arms and munitions at airports and ports of boarding has led to the establishment of tens of anchored vessels in the region acting as floating armouries – lifting the lid on a whole raft of complex international legal issues.
Another factor that has limited Somali pirates was the unprecedented attack on one of its land bases in May by EU forces, destroying a number of skiffs and other equipment.
But as both the number of attempts and the success rate of pirate attacks in the vast area covered by Somali pirates have declined, it has risen off the West African coast. In the Gulf of Guinea 32 incidents were reported in the first 2012 compared with 25 last year, while off the Nigerian coast in particular, there were 17 attacks compared with just six last year; attacks off Togo – attributed to Nigerian pirates – went up to five from none.
And this year has seen a notable increase in the scale of violence off West Africa. "Unacceptable levels of violence have been used against crew members. Guns were reported in at least 20 of the 32 [Gulf of Guinea] incidents. At least one crew member was killed and another died as a result of an attack," the report said.
It added that Nigerian pirates seemed to have adopted the Somali tactic of using motherships to go further offshore. "The attacks by armed pirates in skiffs are occurring at greater distances from the coast suggesting the possible use of fishing or other vessels to reach their targets. Three vessels were fired upon on 30 June 2012 – with a tanker and a container vessel each reporting coming under fire in a five-minute period, approximately 135 NM from Port Harcourt."
While attacks on container ships by Somali pirates are relatively rare because of the high freeboard amd ability to increase speeds, in West Africa, they are often sitting ducks. With chronic port congestion the norm, vessels can spend weeks at anchor waiting to berth, and in that context, it is surely only a matter of time before carriers in West Africa also begin to look at employing PCASPs.