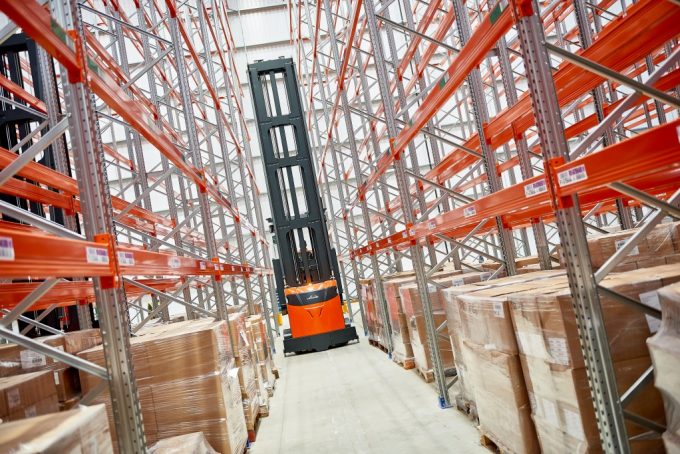 Forwarders and warehouse operators are seeking to maximise space to accommodate imported, but not-yet-required stock.
Davies Turner chairman, Philip Stephenson said yesterday: "We are reconfiguring some of our logistics warehouses to increase capacity and make available a greater number of pallet positions for customers with stock that has been imported, but is not required by end-users at the moment.
"For example, this has created several thousand more pallet slots at our Dartford distribution centre for anyone with an urgent requirement for additional storage in their supply chain.
"This is replicated in varying degrees at our other main hubs across the country."
With demand for general cargo currently down some 40%, according to one major forwarder, storing goods that can't be sold is becoming increasingly important – both on the import and export sides.
"There is a reduced level of inbound general merchandise," said Peter Ward, chief executive of the UK Warehousing Association (UKWA).
"We are starting to get to a bit of a pinchpoint, the warning signs are there. Orders have been cancelled and businesses are trying to put things into hibernation, so we are looking into where all the containers are going to go."
Mr Ward said members were looking at disused aerodromes, which could relieve bottlenecks at warehouses and port terminals risking essential items getting through.
"We are not at that point yet, but we could need container staging posts with hard-standing, in pockets around the country. We don't want to do that. We want to find a way that warehouses can pick up demand."
The UKWA is asking its members if they would share unused space, while companies such as Ligentia and Davis Turner are offering warehousing to customers.
Davies Turner, due to celebrate its 150th birthday in June, also noted that its direct Express China Rail Service had restarted, offering door-to-door transit of 20 to 24 days for groupage and full loads.