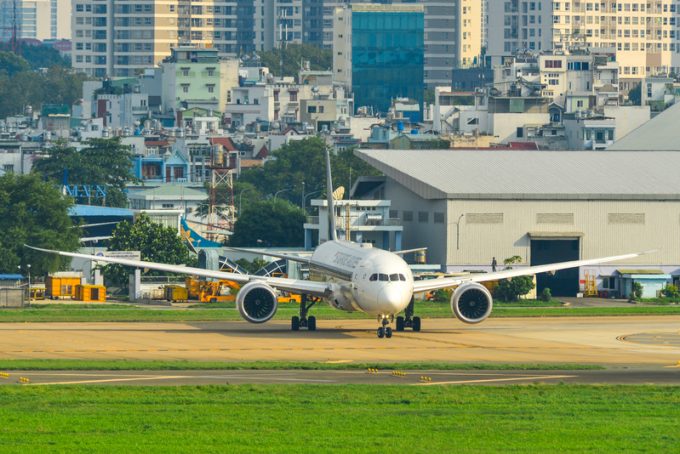 Vietnam's first all-cargo airline is almost ready for take-off.
IPP Air Cargo is the brainchild of billionaire Johnathan Hanh Nguyen, chairman of Imex Pan Pacific Group (IPP), which specialises in luxury brand distribution and retail.
While domestic carriers have launched cargo operations – most notably Vietjet – having seen Vietnam's airfreight costs soar during the Covid-crisis, Mr Nguyen apparently decided to take matters into his own hands.
"When I noticed a spike in freight prices at the peak of the pandemic, sometimes up five times, I became even more motivated," he said, noting foreign carriers controlled 88% of Vietnam's airfreight market.
He added: "Foreign airlines are able to set their own pricing since they are nearly alone in the market, with no competition. If I don't do anything, the demand for airfreight will remain congested, and price volatility will make it tough for domestic export-import businesses."
The plans for IPP Air Cargo are ambitious: with an initial $100m investment, Mr Nguyen said the carrier wanted to operate five freighters in year one and 10 by year three, starting with domestic routes and expanding internationally, lifting cargo such as e-commerce, seafood and fresh fruit and vegetables.
IPP's major advantage, he said, would be flying to 16 regional airports throughout Vietnam, in contrast to foreign carriers, which are limited to Hanoi and Ho Chi Minh City.
"Our plan is to construct logistics warehouses in Tan Son Nhat, Noi Bai, Cam Ranh, Da Nang, Can Tho and, eventually, Long Thanh airports, to carry commodities from elsewhere to these centres," he explained.
Furthermore, while Mr Nguyen wants to grab market share, he said this domestic network would help foreign airlines increase their volumes, too.
"Honestly, foreign air cargo carriers are also ecstatic about this news since, according to the international aviation agreement, the number of domestic cargo aircraft going out will boost the number of incoming flights [awarded to non-Vietnamese airlines]," he said.
"When IPP Air Cargo enters this market, international airlines may lose around 38% of their market share, based on our calculations, but their cargo volume will grow by about 50% [due to the extra flights]."
After six months of preparation, IPP is now waiting for its operating licence – one local forwarder told The Loadstar the conglomerate was "well linked to the government, and a pure freighter airline does not yet exist in Vietnam, so I'm sure IPP will succeed in getting approvals."
Indeed, low-cost carrier Vietjet has operated a cargo unit since 2014, but has so far been unable to fulfill its long-standing ambitions to enter the freighter market.
Vietjet Air Cargo has been carrying cargo in cabins since the Covid-crisis began, however, and a spokesman said the airline hadn't given up hope of adding a freighter to its fleet just yet.
"We are still working on the A330 plans and expect to implement by end of Q3/early Q4. Covid makes accurate planning a bit challenging due to all new rules on social distancing and restrictions on border rules.
"But overall business is going strong and our key focus is now expanding our international network to build the path for the A330," he added.