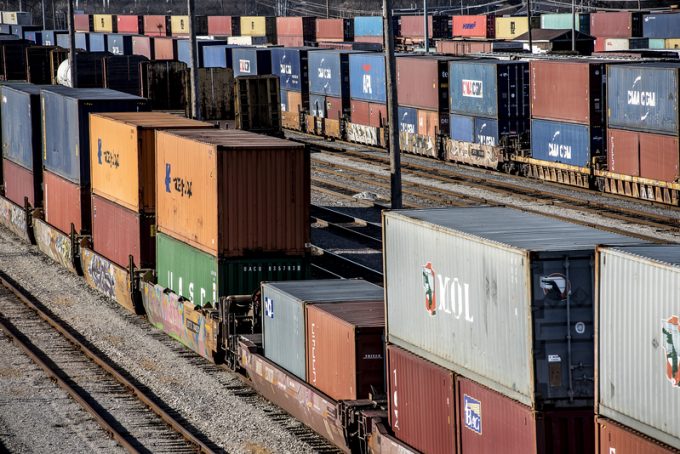 Marty Oberman, chairman of the US Surface Transportation Board (STB), is a prolific letter writer these days, and has penned several missives to CEOs of the Class I rail companies and the Association of American Railroads expressing concern over service issues.
One letter is asking for an update on their preparations for the upcoming peak season, borne out of concern over reports from shippers of recent service problems.
The STB has received reports "from a meaningful number of rail customers of subpar performance," writes Mr Oberman.
He cites missed switches, railcar delays at intermediate yards or interchanges, extended out-of-route movements and prolonged dwells at origin for some unit train traffic, as well as delayed arrivals and disruptions to container availability.
In particular, Mr Oberman says he is worried about a possible relationship between some of these problems and low staffing.
He acknowledges that these service issues, at least to some extent, have been related to workforce reductions caused by the pandemic and its repercussions, "but I am also concerned by the extent to which these service issues may be related to, or exacerbated by, a broader trend of rail labour reductions that has been occurring over the past several years," he says.
A shortage of personnel makes it more difficult to scale up operations when demand surges, and to maintain reliable service when external events disrupt ordinary operations, he adds.
The letter stresses the importance of "frequent, proactive communication of the rail companies with the STB and their customers" about their ability to meet demand as the economic recovery continues.
Mr Oberman asks for updated and detailed descriptions of the operators' preparedness for peak demand – specifically for information on the availability of locomotives and rail cars, as well of train crew, yard and maintenance staff, and for their plans and schedules for bringing back furloughed workers.
The updates should also address long-term plans, including hiring plans for this year and next.
In a separate letter the STB chair asks the Class I rail CEOs for information on demurrage and accessorial charges, another bugbear for shippers.
And another letter went to the Association of American Railroads: a follow-up on congestion issues and concerns about chassis availability that had been brought to the STB in April and forwarded to the rail interest group. Instead of addressing these points, the AAR had responded by questioning the STB's authority over these issues, according to Mr Oberman.
It would have been more constructive if the AAR had focused on practical solutions to the congestion and availability issue, he wrote.
"If AAR can still be helpful in this area, I would much appreciate the association's suggestions and input, in keeping with its historical role of working collaboratively to improve the efficiency, reliability and safety of the nation's freight rail network," he concluded.
The STB is an independent adjudicatory and economic-regulatory body, with a remit from Congress to resolve rail rate and service disputes and review proposed mergers of rail companies.
US rail volumes have been going strong. For the week ended 29 May, the AAR reported rail carloads 27.2% higher than a year ago, while intermodal containers and trailers were up 20.4%. For May, the AAR registered a 30.4% increase in carloads and a 26.2% gain in intermodal containers and trailers.
"Intermodal just had the best January-to-May period ever for US railroads," the AAR noted.
The Intermodal Association of North America has registered growth in the past three quarters and expects to see further gains. It projects volumes to rise 6.3% this year, after a 2% drop in 2020.