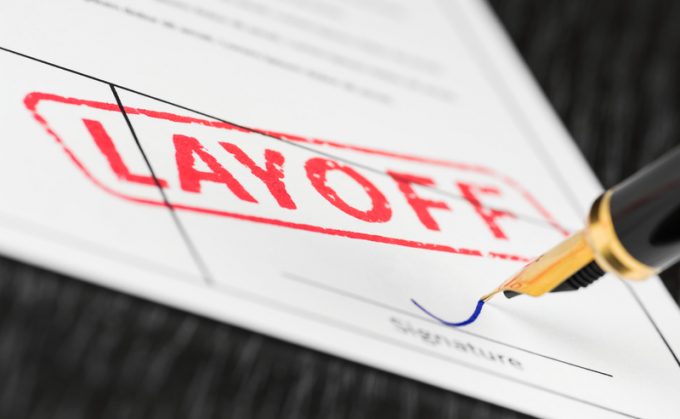 US forwarders have appealed to the federal government not to suspend domestic air travel, and have asked for more support as some 40% of companies indicate lay-offs are underway or imminent.
In an open letter to seven high-level politicians, the US Airforwarders Association (AfA), while offering support to measures implemented to "flatten the curve", argue that they must have access to transport systems.
"As the coronavirus crisis continues, the number [of lay-offs] is likely to significantly increase without government financial help. Urge airlines to consider scheduled freight-only flight operations to ensure an adequate supply of affordable air cargo for shippers.
"With the near-total suspension of domestic and international passenger services by US and foreign airlines, the ability for shippers to secure space for the critical goods which need to move within the United States and between the US and other countries has been severely constricted, leading to space shortages and a lack of affordable options in a time of crisis."
The letter, written by AfA chief Brandon Fried, adds: "Domestic air travel must not be interrupted or suspended, and international services must be restored as soon as possible. We urge Congress and the White House to avoid the grounding of domestic passenger flights at all costs and to expedite the restoration of international services between the United States and Asia, Australia/New Zealand, Europe and the Middle East as soon as possible.
"The continued cancellation of these flights will have a significant and lasting impact on manufacturers, forwarders and the economy overall. 'Shelter in place' orders by cities and states must not shutter freight forwarders, warehouses and truckers."
Noting that transport has been identified as one of 16 critical infrastructure sectors, the letter points out that forwarders operate in more than half of the sub-sectors, such as aviation and freight rail.
"Congress and the White House must continue to clearly communicate and allow our members to operate and to play a critical and important role in the delivery of goods to companies servicing the grocery, food delivery, consumer and medical sectors."
The AfA also urges financial relief, with access to "low-interest loans, working capital and delayed or deferred government-mandated deadlines", citing that the majority of its members were small to medium-sized businesses.
"Freight forwarders collect money from shippers and remit to underlying service providers, such as airlines, express carriers, truckers, warehouses and other companies within the supply chain. Their position as an industry which passes through the majority of the funds they receive places them in a position of extraordinary exposure to payments which decrease or are not made.
"The AfA seeks a commitment from Congress that freight forwarders will be able to secure:
• access to direct financial support to compensate for reduced revenues and therefore support their liquidity. This assistance should include direct cash payments, and access to guaranteed loans with low interest rates;
• relief in the form of delayed loan repayment terms, and long-term payment options;
• the opportunity to defer the payment of payroll tax deposits, employment taxes and delayed corporate tax filing deadlines;
• rebates and/or suspension of all employer-imposed payroll taxes paid to date;
• deferral or reduction in income taxes to date in 2020; and
• waiver of any government-imposed levies."
The letter adds: "On behalf of our members, we also seek delays in deadlines for filings or registrations, and extended response periods to government requests for information or cases involving proposed fines or penalties."